A company blog, whether is internal or external, is one type of media. Thus said, it is understandable why best practices are similar to one used for (online) magazines.

Start from the beginning
First off, define a mission statement for your corporate blog: if you have read our article about why your company needs an internal blog you know that the reasons for writing can be sharing news with employees, archiving company expertise, boost company culture – all of the above, or only a few of them. But whatever the reason was for your company to start an internal blog, you should write it down and make that the very first blog post.
Write down topics an internal blog should address and sort them into categories. Also, think about the types of posts that will meet those categories.
Delegate writing
It is possible, but definitely not recommended that one person writes every blog article. Start by asking your employees who will be willing to write. Try to make your company's internal blog a want-to and not a must-to work.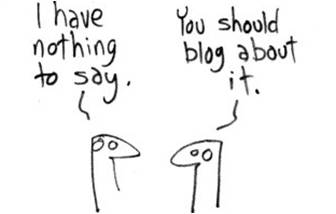 Choose the right rhythm
The one thing you will need for sure is an editorial calendar: an agenda for writing and publishing posts, a content marketing plan, or whatever you choose to call it.
Nobody wants to start enthusiastically with five posts in the first few weeks, just to leave the blog unattended for months. Decide together with other employees how many posts should be (and, more importantly, can be) published weekly.
Make plans
And stick to them. Start by filling out the editorial calendar with who will write about what topic on what due date.
Encourage and embrace
You don't want your employees to spend their entire working hours on writing posts and comments on the internal blog, but if there is a constructive debate developing, you should let them discuss it.
Internal blogging done right can do much for your company in the long run. Just be sure every employee understands its responsibilities.

Start your internal blog on BlogIn now – try 14 days for FREE