If you have large number of users to invite you can do so by uploading a .txt (each e-mail on a new line) or .csv (comma separated e-mails) file that contains user e-mails.
Step 1 – In your BlogIn account go to the Users section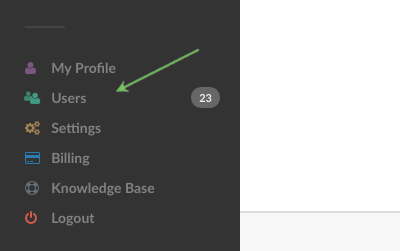 Step 2 – Select the Invitations tab


Step 3 – Click on a Bulk Invite Large Number of Users link


Step 4 – Click on a button and attach a .txt or .csv file containing user e-mail addresses. The .txt file should contain each email on a separate line, while the .csv file should contain email addresses separated by a comma. Assign the access role for all users in this group (file).

Step 5 – Click on Send Invitation(s) button