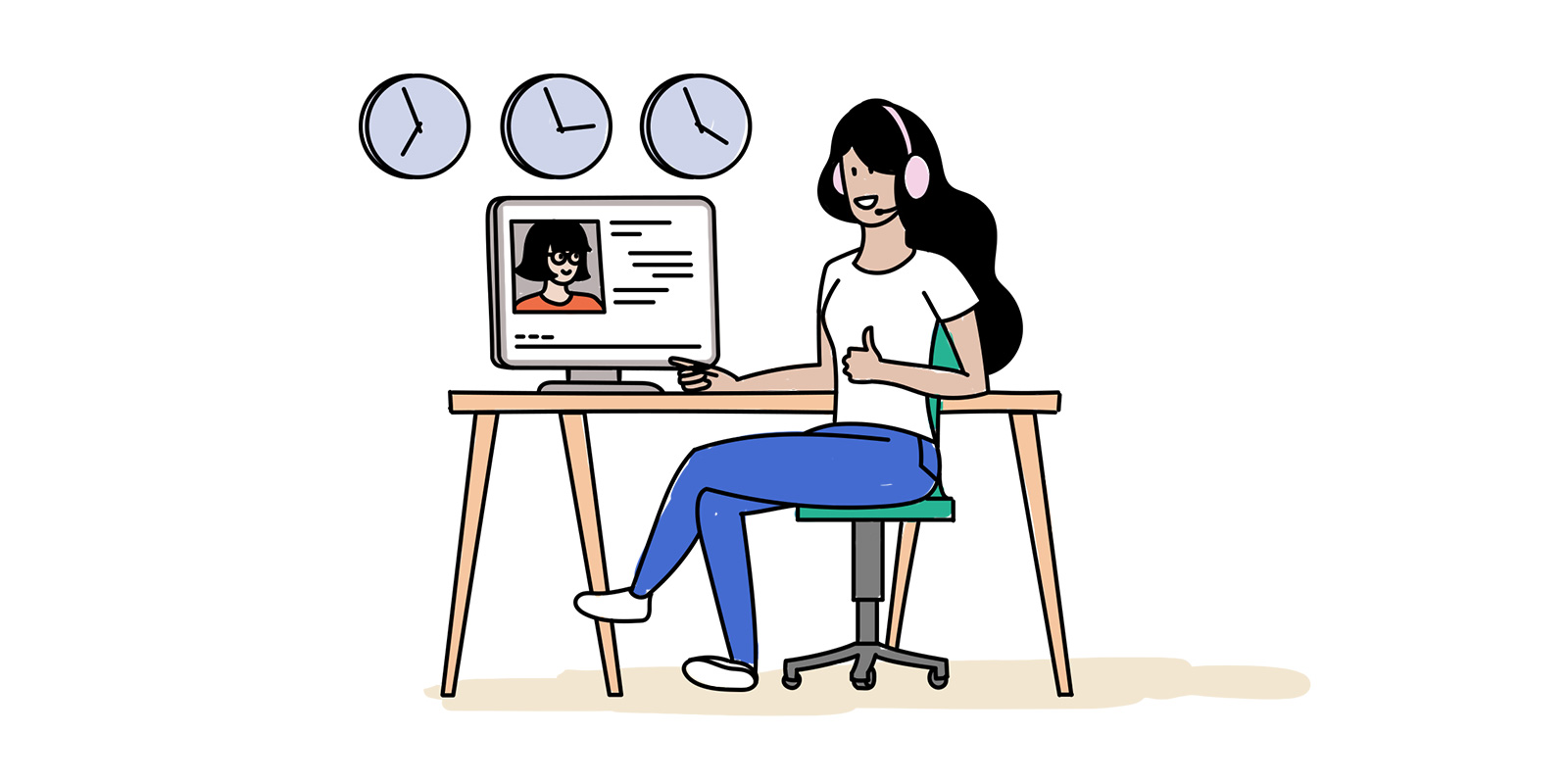 In the wake of the coronavirus outbreak, we are witnessing a completely different approach to remote work - the one that is merely a necessity, not a choice.
We have talked about the benefits of remote work a lot mainly because we truly believe that the ideal workplace (for anybody working primarily on a computer) is where you feel the most comfortable, nevermind the distance nor the timezone from the company's HQ.
Freelancers have learned that lesson first. Over time, they have started building their own "digital nomad" communities around the world. Then more and more companies started following this path, allowing their employees to work remotely, part-time at first, and then even reorganizing their company structures to become full-time remote work enterprises.
In the past few years, even traditional companies started adjusting their work schedule so that every team member gets the liberty of working from their homes a few days per month. This has been proven as the "recipe for success" by many major tech players, so other, non-tech companies also followed this lead.
Academia is a great example since many professors and researchers are encouraged to organize online classes and take their time to write research papers (at least partly) from their home offices.
But in the wake of the coronavirus outbreak, we are witnessing a completely different approach to the #workfromhome system - i.e. working from home out of necessity.
Many and many timelines ago (i.e. in January), the OWL Labs published a research paper that shows that more than half of companies around the world allow remote work, are "hybrid companies," or are fully remote companies. Yet, things changed quickly.
In many countries around the world, starting from China, then all across Europe, and now in the U.S. companies are being encouraged (or commanded) to displace their offices and allow everyone to work from home - if the nature of their positions allows such way of working.
But this comes with a heavy burden.
In a world where one cannot predict how the future - or even the next week - will look like (economically, socially, and health-wise), global businesses need to find a way to adjust their work to the constant state of uncertainty, while appearing certain in their decisions. Tough job, right?
So, let's see what team leaders in this position can do about it.
Communicate Openly

"Employees need to believe that their organization is able to handle the crisis", say Meredith Parfet and Aaron Solomon of a crisis communications firm Ravenyard Group for FastCompany.
"The fundamentals of communicating with employees about the coronavirus begin with time-tested principles for any crisis: Open, honest, clear, and timely communications to build trust and demonstrate capable leadership."
When discussing the coronavirus itself, team managers have to use reliable sources of information such as state or country departments, in order to maintain a high level of professionalism and give fruitful advice to their employees.
Also, keep in mind that most of your employees are not used to remote work, let alone work from quarantine and self-isolation. Therefore, team leaders need to be more approachable than ever!
Workplace from Facebook recently found out that "86% of deskless workers feel connected to their direct co-workers but only 14% feel connected to their business HQ. And just 3% feel connected to their C-Suite". In times of crisis, this shall not be acceptable.
Find Novel Means and Tools to Communicate
One of the most logical and reasonable ways to overcome this challenge is to find new means of communication. Luckily, there are many fantastic apps to help your team efficiently collaborate, communicate and share knowledge/information among team members. The first job of any team member is to choose the right tool to make this happen.
Whatsoever, this may be a chance for you to explore variable innovative options for internal communication such as internal blogs that you may otherwise ignore.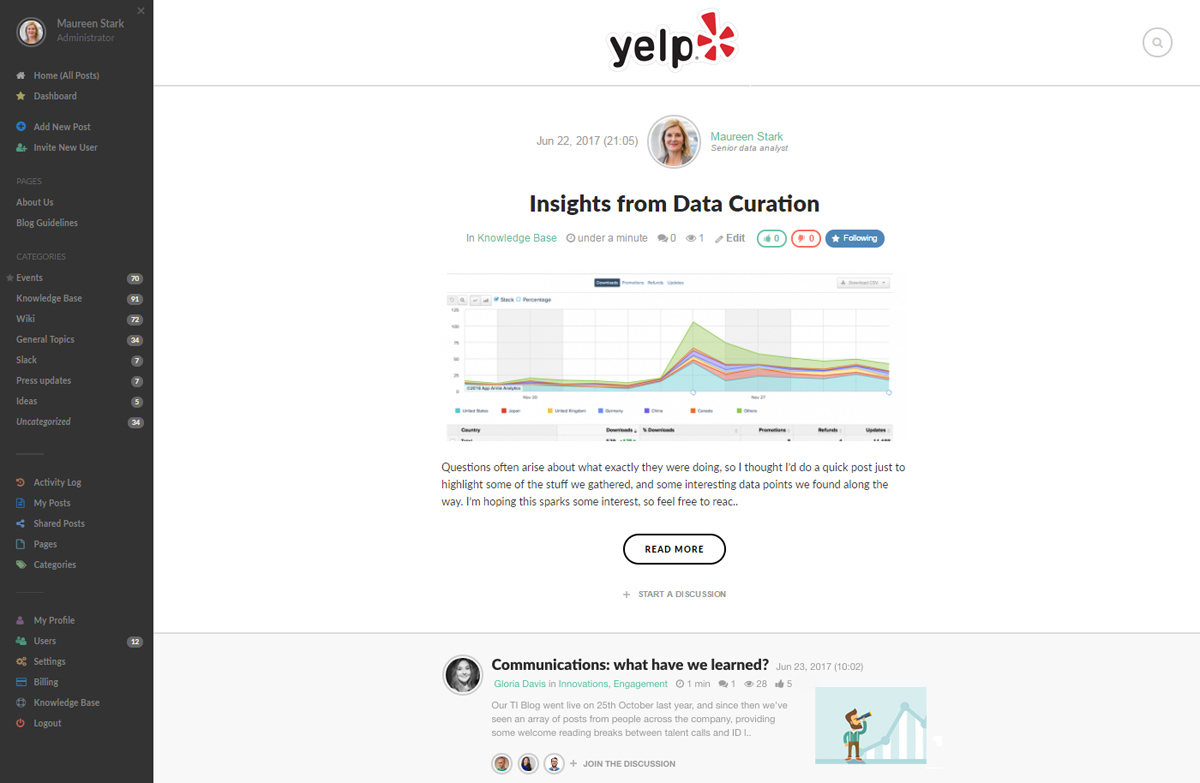 Explore Opportunities
Opportunism as a personal characteristic is mostly used in the wrong sense, especially when expressed in a time of crisis, but it doesn't really need to be like that.
Examples are numerous, but one of the most… well, let's say, creative ones being the news about the thieves who stole a valuable Van Gogh painting on the artist's birthday from a Dutch museum that is closed due to pandemics. What these thieves did has sent a strong message to the artistic community, mainly because they have found a way to use the current situation for their own benefit - and make it extravagant by doing it on a specific day!
But you don't have to be malicious to use this situation as an opportunity to do something outstanding for your team. Take the time you will usually spend on time-bending meetings to explore and prepare new strategies, to review your daily policies, to organize documentation you've been delaying for weeks, or to arrange performance evaluation interviews with all your team members one-on-one, so you can catch up with all of them and provide the sense of leadership in the times of need.
And most importantly, lend a hand to your subordinates if needed. The period of self-isolation is not a great time to feel alone at work, especially when we don't know how long is it going to last.
Get Prepared for Feedback
And be sure - you will get it, now or later. Whatmore, you may even get the most valuable feedback from the least likely source - an employee who may not give it otherwise.
COVID-19 might be also called the Big Test in Leadership (and is applicable to all fields of work). Demonstrate both your competence and empathy by leaving no employee behind.
Or how Parfet and Solomon put it: "Employees, customers, partners, regulators, your community, are all watching carefully to see how you react to uncertainty. Responding to COVID-19 requires us to lead as much with our humanity and compassion as with our technical skills."
To learn more about practical skills when working remotely, read our blog post on 5 Essential Ingredients for an Organized and Productive Remote Team.