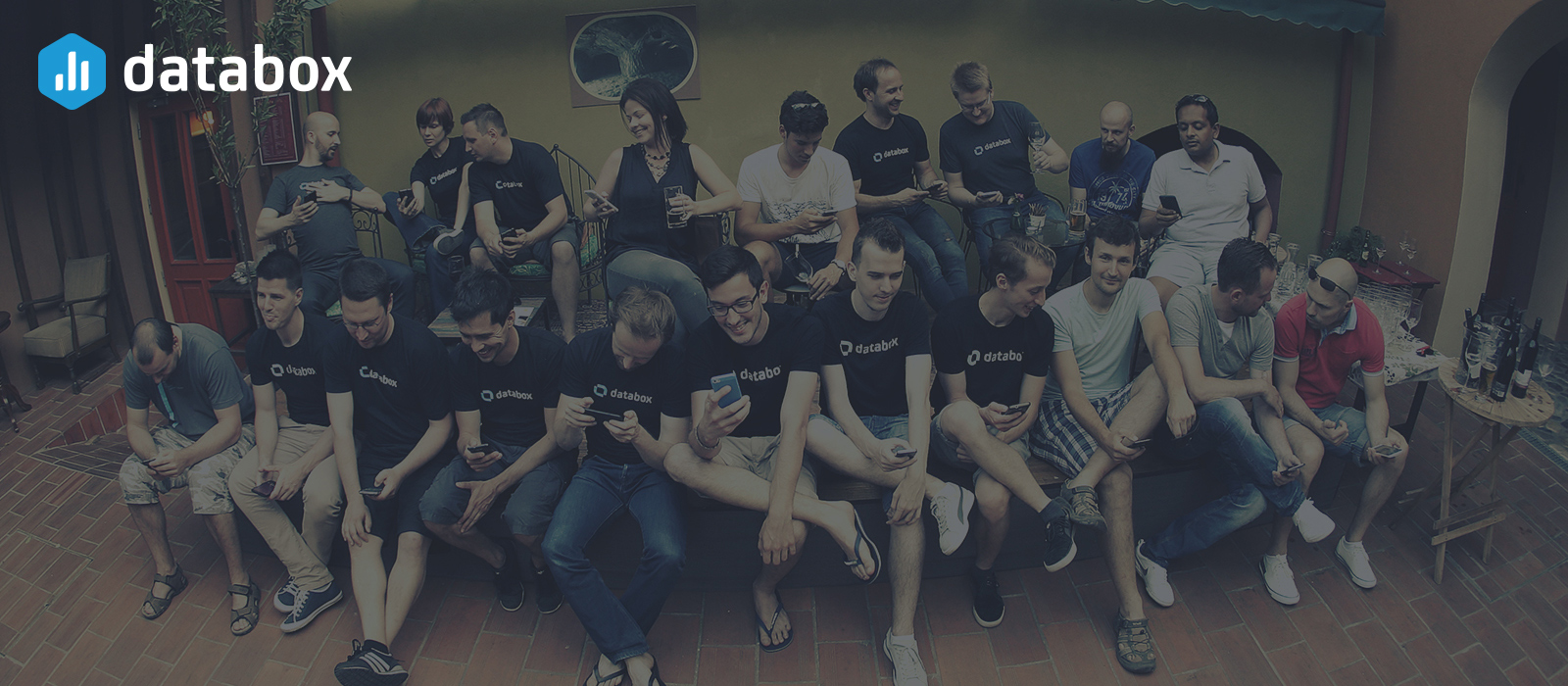 As a company that specializes in processing an enormous amount of data and distilling it into tidy, easily understandable packages,
Databox
understands the importance of structured information.
Databox is a data analytics and visualization platform that helps businesses and marketing agencies improve their reporting. For more information about the platform, visit databox.com.
When structuring the internal communication between its trans-continental offices, the company was quickly faced with an all-too-familiar challenge - the limitations of conventional communication tools. As your inbox continues to grow and your chat history begins to take up marathon proportions, sorting through the clutter and staying on top of everything eventually becomes an issue.
Before BlogIn, we shared information mainly via team email and Slack. Needless to say, a lot of it got lost or forgotten. It soon became clear that the transactional nature of messaging made it impossible to store important knowledge and separate it from everyday noise.

- Davorin Gabrovec, Founder and Chief Product Officer at Databox.
With a growing team of 30+ employees separated by geography and time zones, the question of curating team-level communication became paramount.
As a company dedicated to helping businesses maximize their resources by distilling a mountain of data into relevant information, Databox understands the value of time. And while the company possessed the technical know-how to develop a dedicated informational hub of its own, it understood the benefits of a ready-made solution.
Instead, the company set out on a quest to find an effective solution that would be simple and easy to use. These criteria have ultimately lead Databox to BlogIn.
We're very technical and could come up with our own solution - but that would defeat the purpose of saving time on development and maintenance - says Gabrovec.
Whenever you introduce a new tool into the workflow, there are no guarantees that it will stick around. There is always the natural bias towards the unfamiliar to account for, and the process of familiarization can sometimes be a rocky ride. Simplicity and intuitiveness can help make it smoother.
The adoption was frictionless. Create a post, share it, and let others comment - there was no learning curve, really - explains Gabrovec.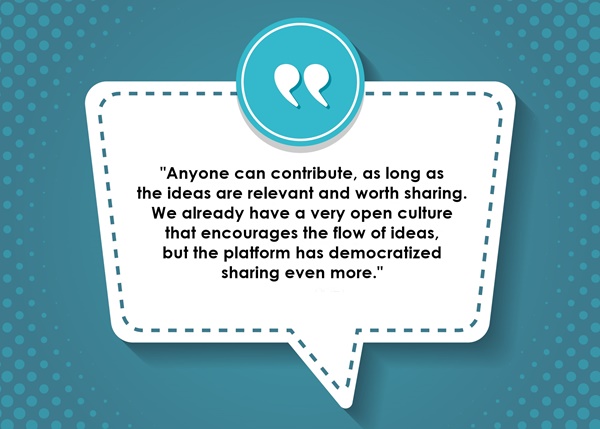 At its core, the BlogIn platform is essentially a virtual whiteboard. Ultimately, it is up to the user to decide what ends up on the whiteboard, and we are always curious to learn how teams utilize our platform.
We use BlogIn as an internal knowledge base for storing processes, as well as announcing milestones, quarterly plans, and product updates. And whenever a new employee joins, they write a little something about themselves in BlogIn and get a warm greeting in the comments by all our team members - says Gabrovec.
While BlogIn can be utilized as a static knowledge base or a one-way information distribution platform, it was also designed as a collaboration tool that enables teams to communicate productively, whether 1-on-1 or in an organization-wide capacity (with everything in between). The experience of our clients confirms that it tends to work best in environments that encourage dialogue and teamwork.
Anyone can contribute, as long as the ideas are relevant and worth sharing. We already have a very open culture that encourages the flow of ideas, but the platform has democratized sharing even more - concludes Databox CPO, Davorin Gabrovec.
It is both rewarding and humbling to see your product utilized and put into motion not only in a way you envisioned it but also in surprising and unique ways. We are proud and honored to be chosen to power the inner workings of an organization that shares our commitment to helping businesses work more productively.
To see how BlogIn can help your organization communicate in a more organized and productive way, start your free trial.