You can create nested numbered or unnumbered lists by selecting the items from the existing list you want to indent and pressing "TAB".
1) select items you want to indent
2) press TAB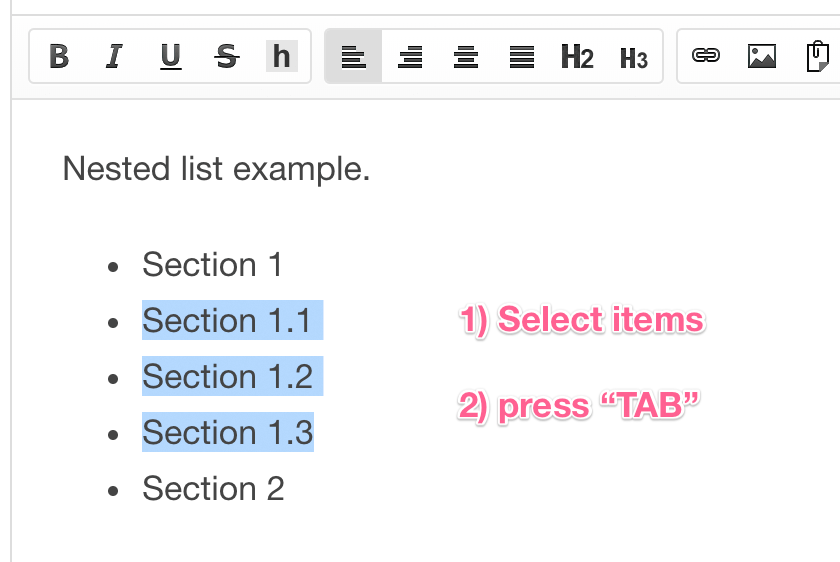 This is the result: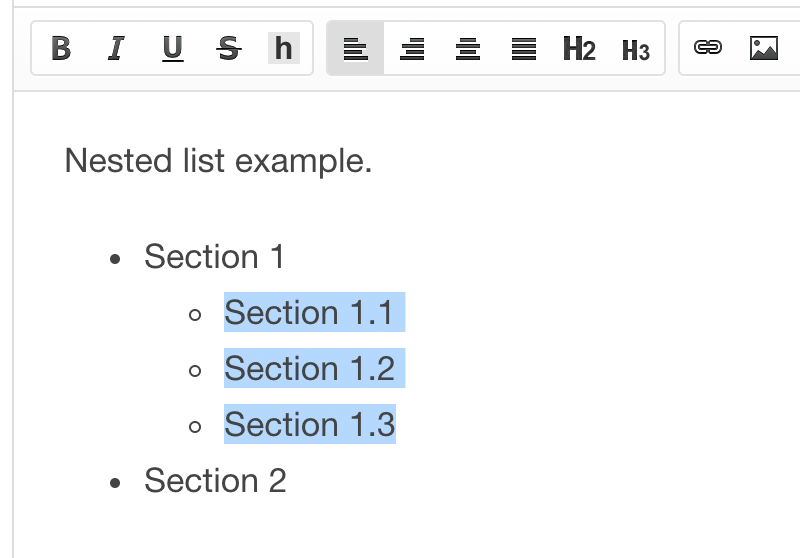 You can repeat the process to create additional levels of indentation.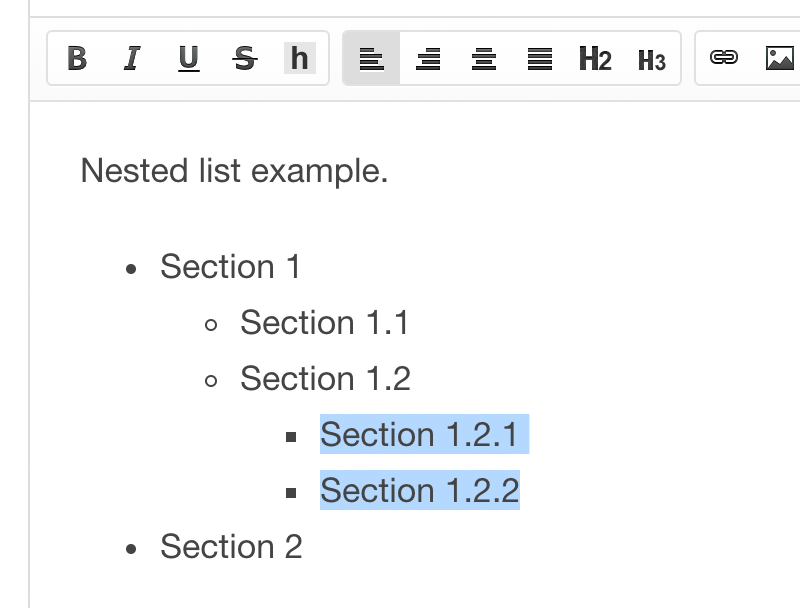 To indent in the reverse direction and remove nesting select the nested items and press Shift + TAB.