An anchor link is a web link that allows users to leapfrog to a specific point in a post or a page.
To insert a new anchor, right-click on the position where you would like to insert the anchor, and choose the Insert Anchor command from the context menu. Alternatively, you can use keyboard shortcut CTRL/CMD + SHIFT + K.

Type in the name of the anchor, for example 'Report', and click OK or press Enter.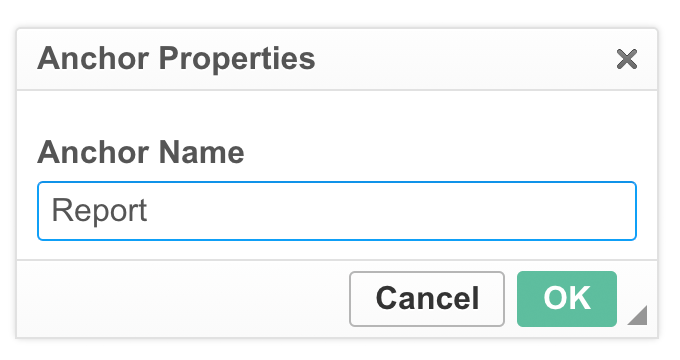 The new anchor is now inserted into the post body and is shown as a flag icon in the text.

To create a link to the anchor, select the word or text you want to link and use the Link tool from the editor (or keyboard shortcut CTRL/CMD + K) to get to the link dialogue. For Link type choose "Link to anchor in the text" and select the anchor you want to link to from the drop-down menu.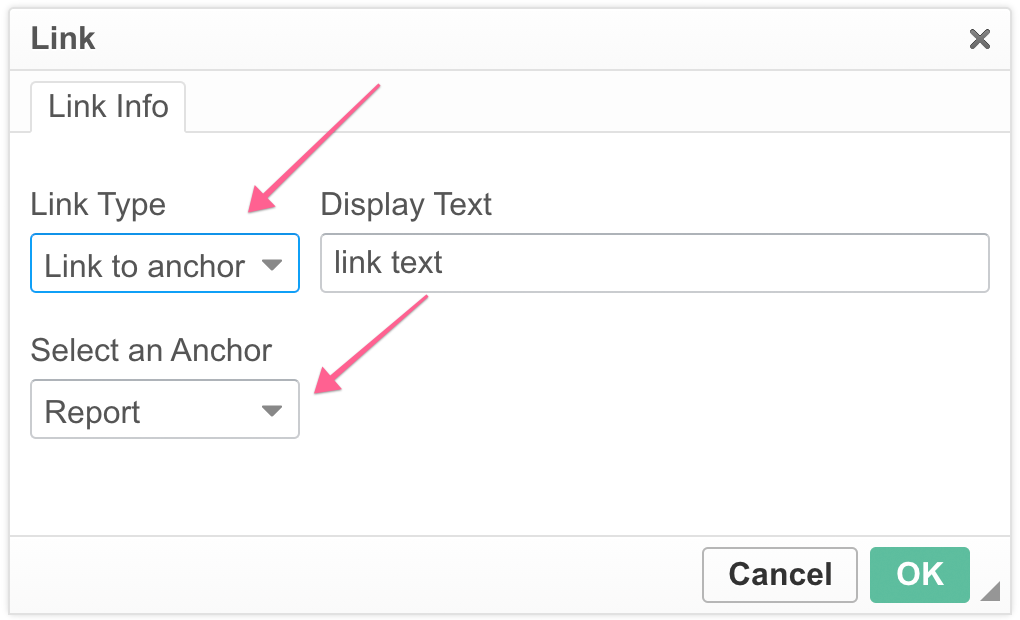 Click OK or press Enter to create the link to the anchor.