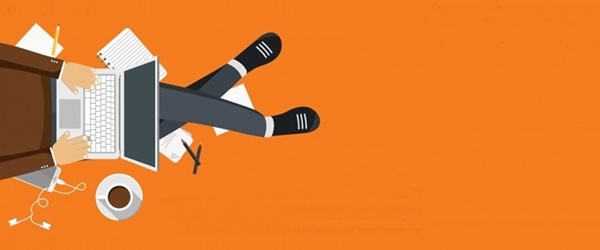 Internal blogs are multipurpose platforms that can serve as a central hub for all information and communication relevant to the inner workings of a company. They make work organization and information flow simple and orderly, enabling employees to focus on real work by having all the necessary resources in one place.
But, as we all know by now, the modern workplace calls for a bit more than organization and efficiency. The workforce of today commonly thrives in a more relaxed, laid-back environment that encourages creativity and strives to motivate the worker by making work fun.
This is where internal blogs can help too! Besides their role as an information resource, they can also be used for contents and activities that aren't directly related to work. Through various functions, they can enable administrators, community managers, the HR staff, and, ultimately, all employees to define, instill and nurture a healthy company culture and internal communication. And have a few laughs as well - there's nothing wrong with that!
Here are a few ideas on how you can use your company's internal blog to engage and motivate co-workers, allow them to express themselves, encourage collaboration and create a relaxed, hip, and friendly work environment.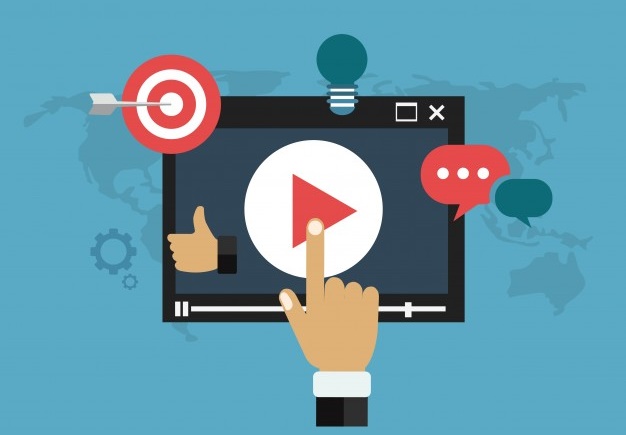 Entertainment recommendations
Here's an instant ice-breaker: recruit a rotating cast of employees to share their recommendations - a favorite new movie or a TV show, the best burger joint or ice cream parlor in town, a book everyone should read, or anything else that piques the interest of your co-workers. This not only allows the employees to express themselves and give their colleagues a sneak peek of their inner world but also makes for an instant topic of conversation.
Vacation

tips
Regardless of how much you enjoy your workplace, most of us will admit that the vacation season is one of the central events of the working year. Most employees will use their annual leave for travel. Having them share their traveling experiences and provide others with first-hand tips and accounts of their adventures will help others make up their mind and better prepare, extending the collaborative spirit beyond the confines of the office.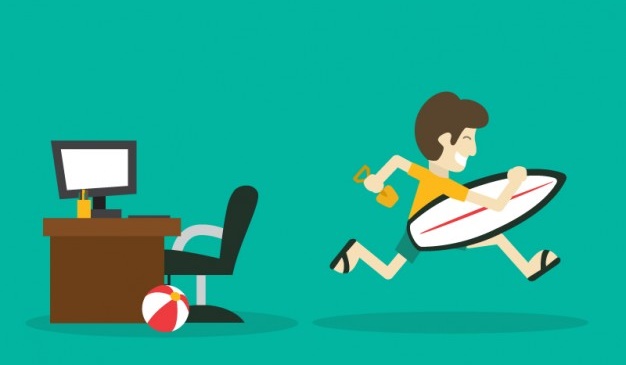 Success stories
We all have our lives outside of the office, our personal interests, passion projects, and hobbies that occupy a large part of our time. Some of these things are very important to us, particularly if we achieve some form of success in our field of interest. Highlighting these achievements among co-workers has multiple benefits: it provides the worker being highlighted with extra validation, allows others to get to know them better, and puts a human face on your company, in case you wish to share this information with the broader public.
For instance, the BlogIn platform allows its users full control over who can see the posted content. Any time you create a blog post, BlogIn generates a link that can be publicly accessed even if you're not a user. You choose whether you will make this link public, which allows you to share specific blog contents and commend your accomplished employees through social media.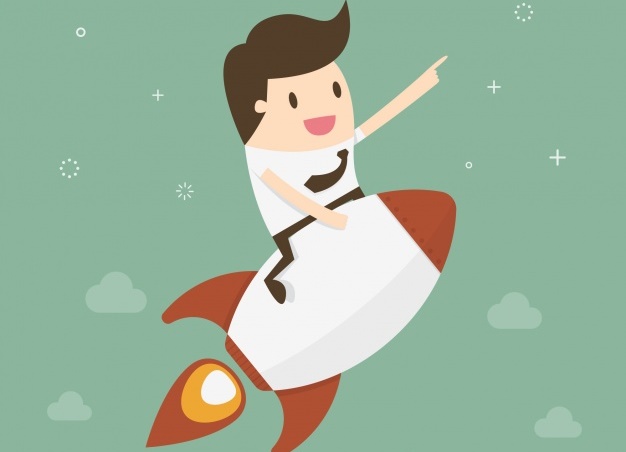 Humanitarian cause
Social activism is always a positive thing, but in a workplace setting its positive effects can be manifold. The goal is to gather like-minded co-workers around a common goal, thus reinforcing teamwork and collaboration. You can use an internal blog to present an idea, invite others to join and create an application form, discuss and coordinate activities and share the results of your actions with the collective.
Event planning
Birthdays, company events, social gatherings - our office life is filled with diverse activities that aren't necessarily work-related. An internal blog can make your office life a bit easier by providing you with a platform to easily plan, organize, monitor, and discuss various shared activities.
Now we will look at how this works in practice. Let's say you're organizing an office party. You can use the BlogIn platform to open a topic, invite others, divide the work and assign specific tasks (by tagging other participants), allow others to join in (by assigning them editing rights), and keeping all communication in one place where everyone can see it. And another thing, if you're planning a surprise party, make sure you have the Notify All Users option switched off when publishing a post, and instead manually select all participants.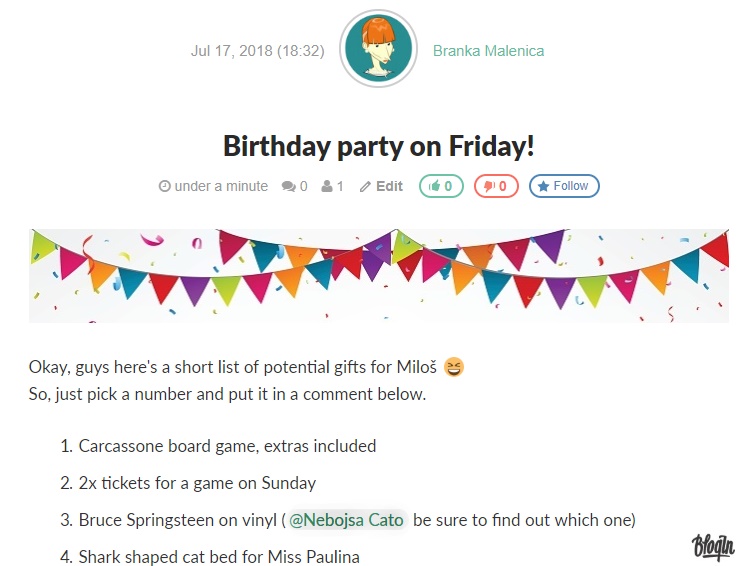 Conclusion
Every workplace needs to loosen up and have some fun every once in a while, and an internal blog provides you with all the tools necessary to keep everything in check and harness the positive energy in a way that makes the team tighter and benefits the company.