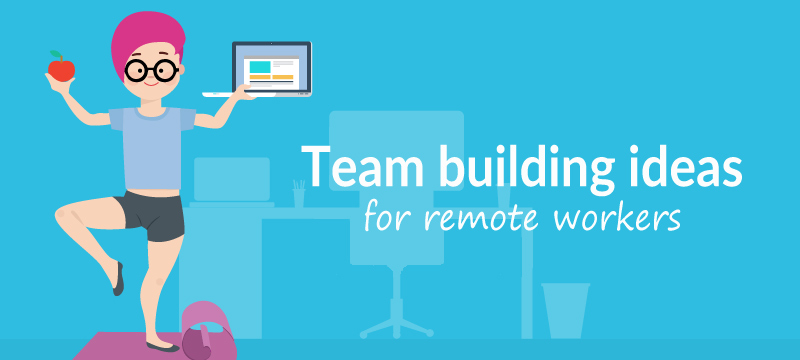 Working remotely can get lonely at times. When team members are separated by geography, sitting alone behind their computers, it is easy to feel isolated. After all, their only connection to their colleagues is an internet connection. Now, the internet cannot compensate for physical proximity, but it does have a few tricks up its sleeve that allows you to try and create an engaging, inclusive, and fun environment for all remote workers.
Overcoming the Distance
A large part of the traditional "work experience" is bonding with your colleagues. Relationships are built spontaneously, due to the sheer proximity in the shared workspace, while the vast majority of larger companies regularly implement a variety of team-building activities designed to grow and reinforce interpersonal relationships of team members.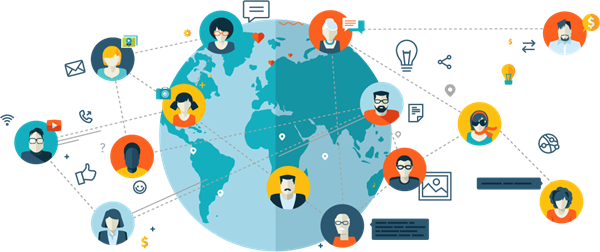 Remote workplaces another big obstacle in this process. It is easy for colleagues working in the same office to grab a casual drink after work hours and get to know each other a bit better, but when your shared workspace is a virtual one, your team-building options are limited, to say the least. Still, with a little bit of creativity and organization, you can allow your virtual coworkers to express themselves, get to know each other, and have some fun together.
The BlogIn platform provides you with a number of options that can create a sense of involvement, allow your team members to connect on a personal level, and turn a group of physically distanced individuals into an actual team. We will give you a few suggestions, just to point you in the right direction, but feel free to get creative and find shared activities your team will enjoy. Even if you're not a part of a remote team, you may find a useful idea or two.
Freedom of Expression
The first step to building a relationship is familiarization. Allow your team members to hit the ground running by providing them with the space of an introductory blog post in which they can share a bit of information about themselves in an informal manner.
Once you break the ice, it is important that you create and maintain an open channel for more free-flowing communication. For instance, by integrating BlogIn with Slack, you can create a Slack channel or channels dedicated to casual topics, so that comrades could share a few jokes and memes and wax poetic about anything at all. Providing them with a "virtual watercooler" will help them unwind and take a break from hard and lonely work.
Tip 1: Not everyone is equally great with words or comfortable with sharing personal details so you may consider designing a simple questionnaire (favorite music, food, books, or movies, hobbies, pets, causes, etc.) that will help your teammates give you a glimpse into their world.
If you'd like to take things a step further, you can even set up some face time by organizing an occasional video conference call for the sole purpose of shooting the breeze. Of course, if geography permits an actual occasional get-together, make sure you schedule it because nothing can truly compensate face to face communication.
Tip 2:

Slack contains an extension called
Donut
that randomly pairs two participants at regular intervals for some quality time together, whether in person or via a video call. It is a great tool that encourages casual one-on-one communication and allows colleagues to become more familiar with one another.
Do It Together
By definition, a team is a group of people working together on the same cause. By engaging team members in shared activities, you will reinforce their sense of belonging and the idea of a team.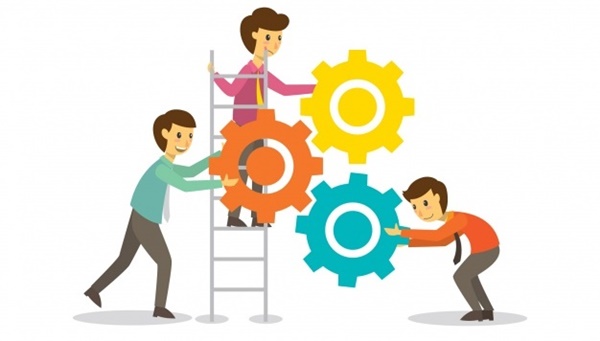 Social activism can be a strong bonding technique, and options are numerous, even for a virtual team. For instance, you can set up a discussion or a vote that will let the team decide which social cause will the company support by a donation or different means. To avoid any potential arguments, the colleagues can rotate at regular intervals so that each party supports a cause that's important to them.
Tip 3: If the company will support a social cause chosen by a team member, focusing on local causes that affect his or her immediate surroundings can create a strong emotional connection with the company.
Alternatively, you can also designate a day of social awareness, where team members will take a day off from work and instead do volunteer work in their community. Let them choose their own causes, and later share their experiences with their colleagues.
If you'd like your shared activity to be a bit more casual and relaxed, you can institute a regular weekly or monthly food day, where the crew would get together to decide on a type of food for that day, at the company's expense. Pizza day is a tried and tested classic, but we will let your team decide. Also, you can schedule a movie night, with the team choosing a movie together and watching it at the same time (via Netflix or HBO GO, for instance). For more engagement and a greater shared experience, they can also chat via Slack or Google Hangouts while watching the movie, sharing their impressions in real-time. Of course, you can always go for some healthy seasonal competition, like pumpkin carving for Halloween or egg decorations for Easter, or a good old cook-off for any occasion.
Fun & Games
Playing games is a great way to engage and encourage team fellow workers to interact, and today's technological landscape provides a multitude of options for remote teams. Explore your options, let the team choose their preferred game, schedule a video conference call and let the games begin!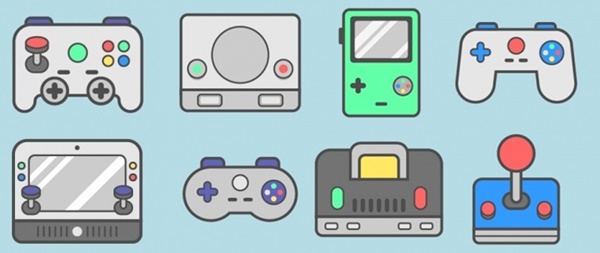 Your colleagues will know very well what type of games they like to play, but here are a few suggestions…
Board games: a whole bunch of board games have their online versions, and most include a multiplayer option, so do a bit of research and you will easily find a game that the entire team can enjoy.

Charades: the classic party game is a great platform for personal expression, and it will bring out the team members' personalities at their funniest.

Scavenger hunt: set a list of random tasks that participants must fulfill and provide proof of their completion. You can do this on your own, but available scavenger hunt apps provide you with additional features, such as leaderboards and photo submission.
Tip 4: If possible, try to seek out games that don't pit team members against one another, but instead require them to work together in order to achieve a common goal.
Conclusion
Making your remote teammates actually feel like members of a team instead of isolated individuals is highly important for its overall success. Team building is just as important and welcome for remote workers as it is for in-office employees. Geographical distance is difficult to overcome, but present-day technology provides a variety of options that allow you to create an inclusive, engaging and fun virtual work environment.