Every company today will have its policies, rules, and procedures governing the work and practices of its employees. In some cases, it will suffice just to tell your team what you need for them to do it. However, this doesn't always work.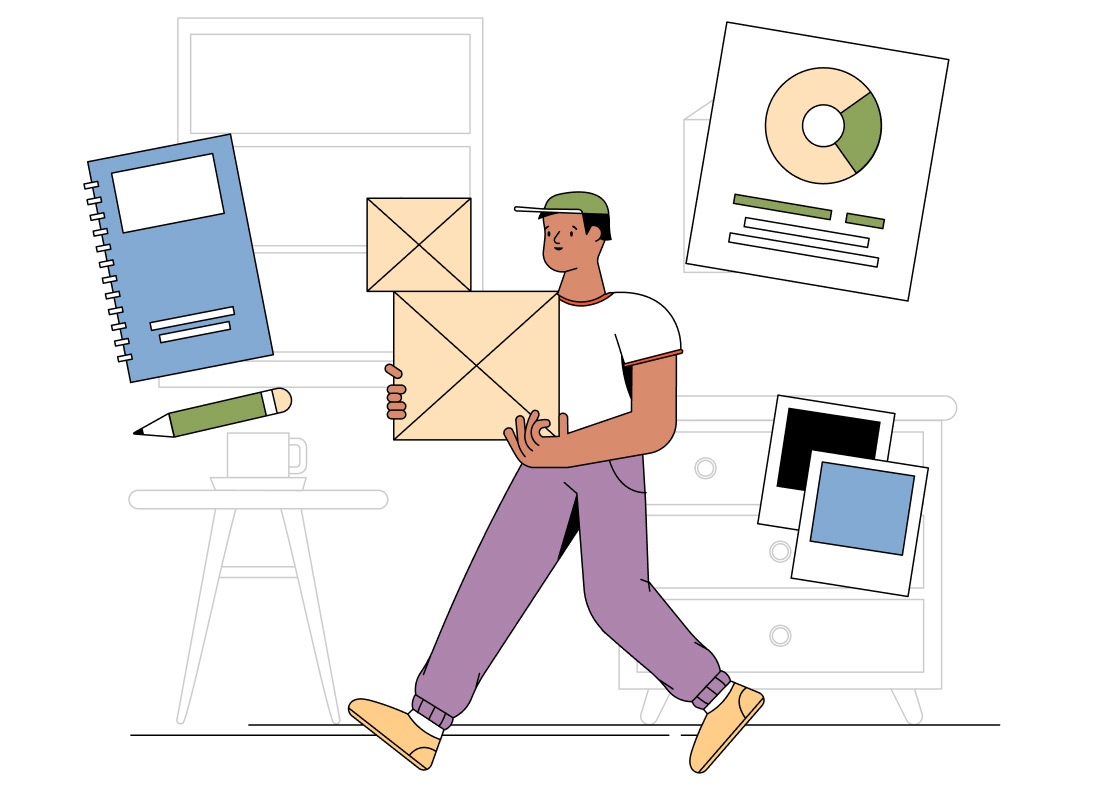 Verbally sharing your company's policies might lead to confusion and inconsistent application. If your team isn't informed of their rights, responsibilities, as well as your expectations, you can't expect them to follow them, can you?
You need an employee handbook to make everything available and clear to your team. In this article, you'll learn why this is important – and how you can create a great one.
Why Having an Employee Handbook is Important
A good employee handbook will contain everything the employee needs to work efficiently in the company. This can include everything from the rules and regulations to the laws concerning their work to the social norms set for them.
The Enterprise Sector lists the main reasons why businesses need employee handbooks based on what these include:
Define the company's mission, culture, and values. This will show the employees how they can contribute to your business goals and keep your mission transparent.
Define the company's expectations and policies. Everyone who works in your company should be up to date with your expectations of them. This includes every detail, from when and where they'll work to what kinds of rules you have.
Explain your resources and support. Employees should know what resources are available and where they can get support.
List the company benefits. This will motivate the team and promote equality in the workplace.
Minimize conflicts and risks. Finally, the handbook will serve as a legal protector of risks such as lawsuits and claims.
Best Practices for Your Employee Handbook
Now that you know why this is important let's move on to the actionable part – the best practices that will help you create a great employee handbook.
1. Include All the Important Elements in Your Handbook
Creating an employee handbook is a work in progress, but the first version of it will be the most challenging for you to do. There's a lot to include, so it's only natural that you don't know where to start.
When you start creating your handbook, it helps to think of it as writing a manual. The idea is to include every important aspect of working at your company, answer common questions that employees might have, and be transparent about your company's plans.
The US Small Business Administration has a very helpful guide with things an employee handbook should include. You might want to use this list to get started on yours:
Work schedules
Compensation and employee benefits
General employment information
Non-disclosure agreements
Anti-discrimination policies and leave policies
Computers/ technology section
Safety and security at the company
Standards and expectations in terms of conduct
Of course, this is just a general list that includes some of the most commonly added things to these handbooks. You don't have to stop at this. What you include in your handbook will depend on your company, your expectations, and the tasks you have for the team.
Whatever you feel is important or provides value to the team, you can include it in your employee handbook.
You might not do it right the first time, but remember – you can always tweak and improve your employee handbook. This is a work in progress and while the first draft is the hardest, editing it later is much easier.
2. Use an Internal Blog to Share Knowledge
A great idea would be to have an internal company blog where you'll post your employee handbook. This will allow employees to access the guidelines whenever they want and from any place. It will also allow you to tweak the handbook whenever necessary and share news and updates in one place.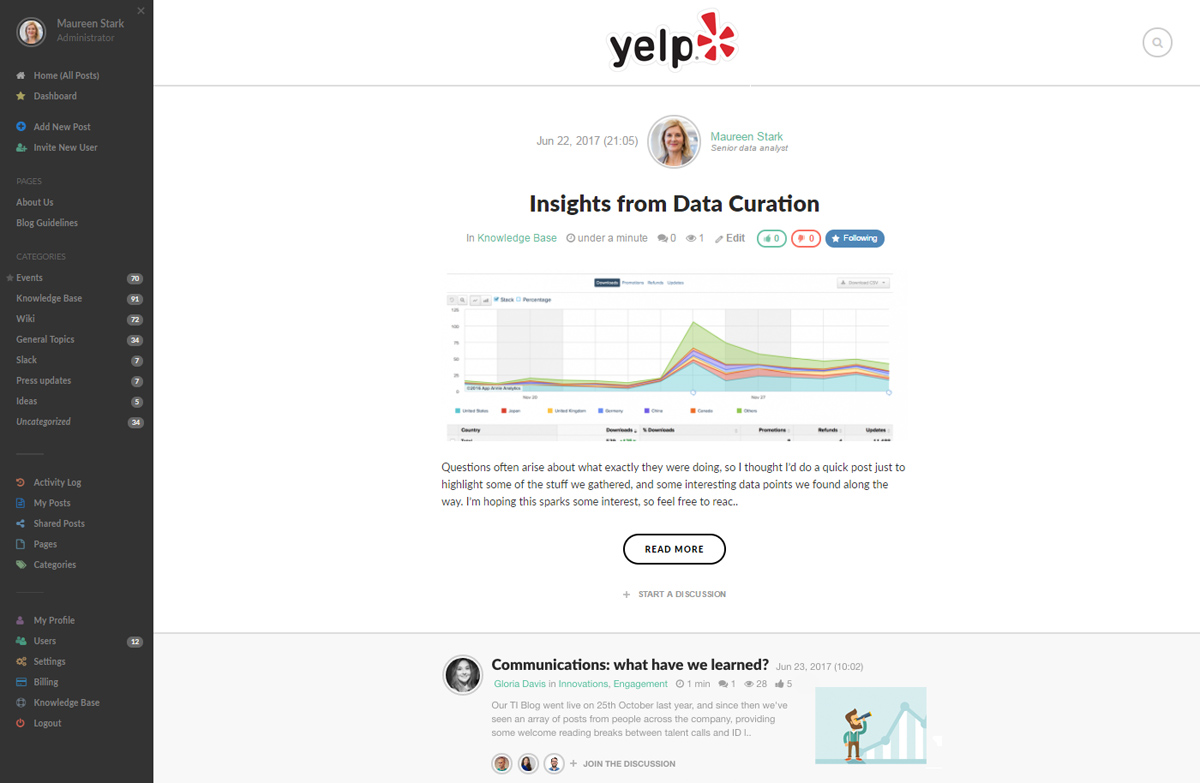 An internal blog that only your team can access is a great way to promote communication and knowledge sharing in the workplace. This is the most natural, suitable place for your handbook.
You can create a handbook page in your blog and link it to useful resources, news, files your team can download, tools they can access to solve a problem, etc. Making your handbook digital and available is the best way to ensure everyone has access to information – whenever they need it.
3. Offer Solutions in Addition to Rules
The most important purpose of the employee handbook is to facilitate internal communication. That said, you should ensure that your handbook contains instructions on solving technical problems related to their work, such as corporate hardware and software usage, login procedures, access to common resources, etc.
Many businesses make the mistake of inserting rules in their handbook without telling the employees how to solve their problems when they happen.
Let's say your employees have problems with their computer speed after installing a new macOS. All they need to do is refer to your handbook to find the Ventura speedup guidelines to help them solve this problem and speed up the device.
Such tools are vital for all companies, especially remote-first businesses, because it helps save valuable IT support time. To be more, it keeps the team effective, especially during their first weeks after being hired at your company.
4. Make Sure It Looks Good
Employee handbooks might contain important information, but let's be real – they are a real mood-killer! There's nothing fun about a handbook filled with rules and regulations.
Your team won't be excited about reading this document and will be even less excited when they go through it to find one bit of information.
So, it is not just about what you include in it but also how you present it. If you want this to work, you must make it simple, engaging, and clear to the readers.
Let's start with something simple and clear. Unless everyone that works for you has a legal background, they won't understand the complex section on state or federal employment laws. This means that you can't copy it word for word and expect them to figure it out. Instead, ask someone in your legal team to make it clearer and more engaging.
Next is the appearance of your handbook. Pay close attention to the formats you use and insert some visuals to keep the piece more engaging if you can. A picture can tell a thousand words, especially if you share instructions on fixing a problem, getting something done, or following a step-by-step procedure.
Appearance is crucial in such documents. To make the content easily scannable and allow your employees to find the information they need right away, add plenty of headings and sub-headings, use a lot of white space, and add bullet points wherever possible.
Consider this – an employee has a problem or doubts about what they can or cannot do. They decide to open the employee handbook. If it's a document with little white space and poor format, they'll spend forever trying to find the information they need. If you have headings and bullet points, this will be much easier.
5. Edit It Regularly
This isn't a one-time task. Many companies use the same handbook without changing anything for years, if not decades. What worked before might not work now. Employers change their expectations, and so do the employees. Not to mention, laws and policies change. You might have forgotten to add something before or decided to make exceptions.

The employee handbook is a formal document that everyone has access to and has to respect. As such, it must always include relevant, updated information. This will gain you more respect from your employees and help you avoid endless problems.
To be on the safe side, schedule periodic reviews of your handbook. Take notes when you have changes you'd like to add to them and return to those notes during these reviews. When reviewing the handbook, take your time to look at laws that might have changed since the last update. Laws change constantly, so you might want to consult your legal team to avoid making mistakes and costly lawsuits.
Final Thoughts
Do you already have an employee handbook? If you do, does it have everything on this list? Do you have the relevant information in it and keep it updated?
Go through these tips again and figure out what your handbook is missing. Take care of it as soon as possible, and make sure it is available to your team whenever they need it.