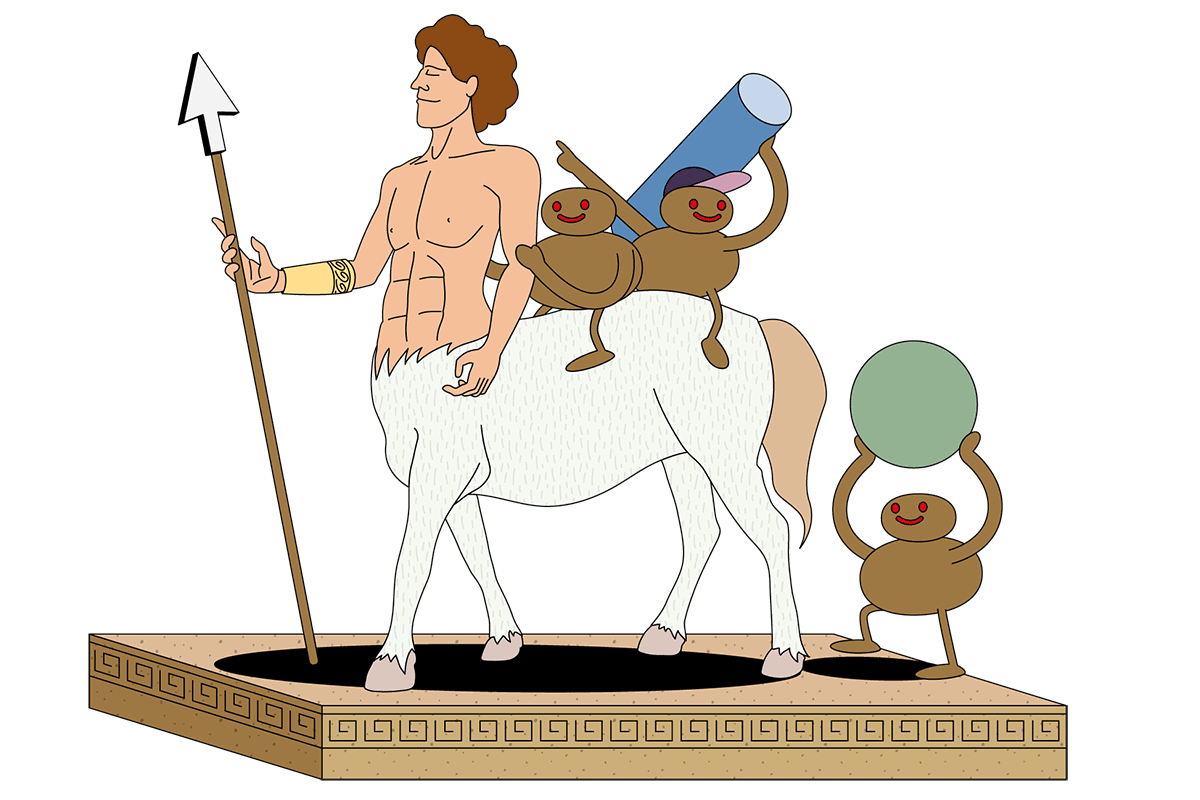 The key to a successful company is having happy employees. Research has shown that happy employees are more productive, do their jobs more passionately, and treat customers more appropriately.
The opposite will happen if you neglect your workers' needs and happiness causing your business to collapse in no time.
Keep reading if that seems of interest to you. This article will provide you with five tips and tricks to becoming a better employer.
Let's get right to it.
Why you should aim to become the best employer
There are many reasons why you should strive to be the best employer possible. Some of the most relevant ones are stated below.
Enhance employee morale and productivity
Being a better employer by applying all the best practices will definitely benefit your employees. The moment, for example, you start rewarding employees for their results or their outstanding behavior, they start feeling appreciated and happier.
Happier employees are also more productive. According to research by Oxford University's Saïd Business School, happy workers are 13% more productive. As a result, your company will be more efficient and capable of generating more profit.
Attract and recruit the best talents
When employees feel valued and part of the company, they will also serve as ambassadors and actively participate in what is known as employee advocacy. People will be more eager to work for your company if word spreads about the great work environment you provide.
Therefore, you'll be able to attract the best talent, which will add value to your business productivity.
An ATS can be effective for your organization if you are looking for new talent to join your company.
Reduce turnover
Employees who are happy to work for your company will also be less likely to abandon it for another. Thus, your employee retention will increase while your turnover will decrease, making it easier for you to maintain a good reputation and consume less energy and resources searching for new employees to replace those who leave.
Improve customer satisfaction
In addition to being more productive, happy employees can also be more pleasant and provide clients with more satisfying answers and solutions. You can expect your customer satisfaction level to increase significantly, as well as your conversion rate.
Attract investors and profitable partnerships
A company's employees and customers who are happy with its products or services will spread the word rapidly. As a result, you will also attract other companies that will be willing to form a partnership with you; this will translate to more money, greater morale, and new business opportunities.
Furthermore, your business will attract more investors, which will enable you to invest more money in innovation or another aspect of your business to increase its efficiency and profitability.
5 tips to become a better employer
By following some practices and implementing them within your organization, you can become a better employer. Below, you can find the five best tips.
1. Create and implement a donation and gift matching program
Your employees can feel happier and more motivated when you have a donation and gift matching program.
Donation and gift programs involve the donation of in-kind donations, sometimes called gifting donations, that are physical donations. Employees who are unable to provide cash contributions can do so through these forms of giving.
Matching gift programs can be motivating for employees, which can positively affect their engagement, well-being, and involvement in the workplace. In turn, you'll improve employee retention.
Having a matching gift program for your business can do wonders for your company and brand's recognition. Giving back to charitable causes is a great way to inspire your employees and those in your industry to follow suit.
Click here to learn ways to incorporate donations matching into your company's CSR strategy.
2. Use an anonymous employee survey software and create an internal blog
You will be able to understand whether there is something wrong within your organization that prevents employees from feeling appreciated or happy if you take the time to understand employees' points of view, how they feel about working within your organization, what they expect more, and so on.
For you to improve as an employer, it's important to take into account the answers, suggestions, and pain points outlined in the answers and act accordingly.
It can also be beneficial to create an internal blog in order to improve internal communication between you and your team members, share news and knowledge, facilitate collaboration, and identify issues, problems, and areas for improvement.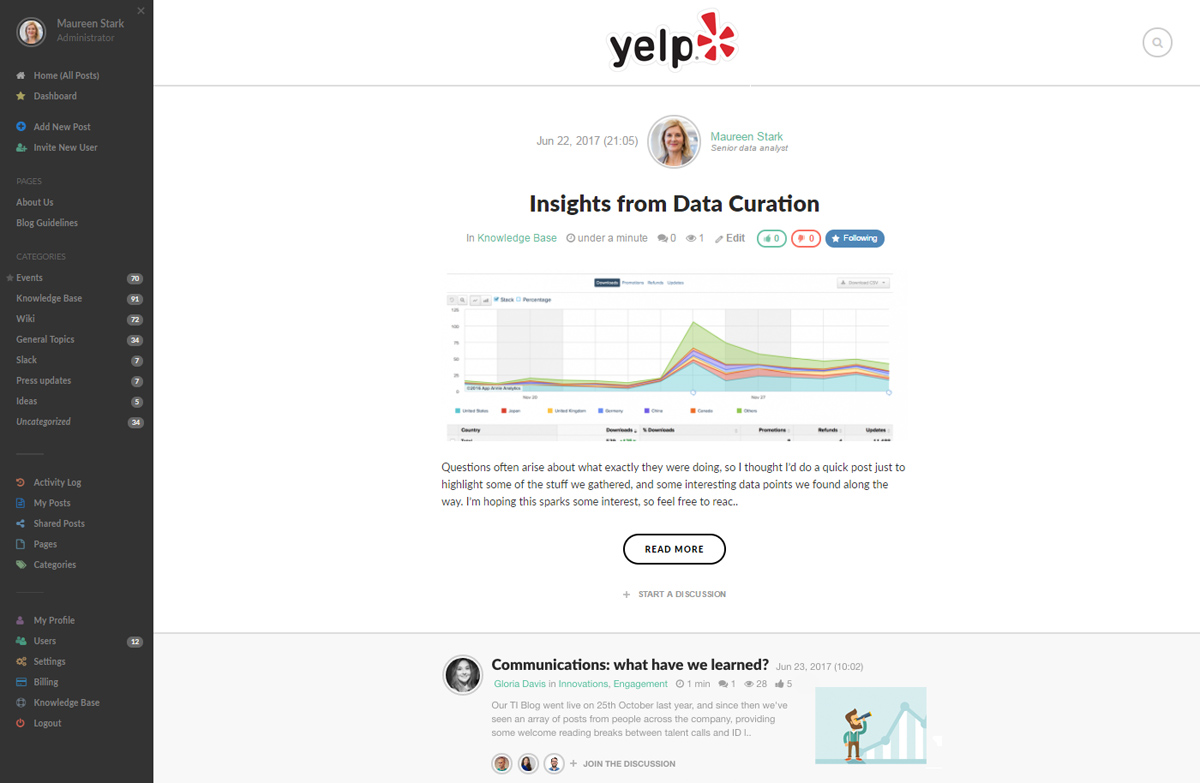 3. Invest in your employees by providing training programs
Employees take into account also their professional growth and development throughout their entire employment period.
In light of this, it would be beneficial for you, as an employer, to provide them with training opportunities through which they can acquire new skills, competencies, and knowledge.
Then you can let them follow online courses or arrange an in-person training meeting for them.
Aside from being a learning opportunity, in-person meetings can also serve as a vehicle to strengthen employee relationships and improve collaboration, enhancing productivity.
4. Reward employees for achieving milestones
The best way to make employees happier and become a better employer is to reward them for every milestone they achieve. Aside from milestones, you can also recognize good behavior or the successful completion of a project. The reward can be given to one individual or to the entire team.
There are various types of awards you can give to your employees. The following is a list of some of the most appreciated.
Bonus for traveling
Providing travel bonuses to employees is one of the best things you can do for them. Your award can include a vacation to the destination of their choice for them and their families.
Money reward
Money rewards are sure to be appreciated by your employees. You can award them with money bonuses whenever a milestone is reached, a project is completed successfully, or whenever you think it might be worth it to reward your employees.
Word days off
Allowing employees to take some time off after they have worked hard on a project or achieved a milestone is certainly one of the best rewards. In this way, they will have more free time to spend doing things they enjoy. This will also improve their moods and help them to be more productive once they return to work.
Show appreciation publicly on social media
Today, thanks to the popularity of social media, another way to show your employees your appreciation is publically announcing it on social media. This is very common on social networks such as LinkedIn, where employers post about their employees of the month or year and highlight their achievements. Moreover, you can also post to Instagram from a PC if you have any content on your desktop.
Wellness programs
Companies are increasingly providing employees with benefits such as free gym memberships and yoga classes as part of their overall employee benefits package.
Essentially, the sedentary demands placed on workers result in higher healthcare costs, lower morale, and a less-productive workforce. Instead, wellness programs help prevent this from happening. Consequently, it will be a win-win situation for your business and employees.
5. Offer flexible work modalities
Over the past few years, the work world has changed quite a bit. Previously, the only option was to work in an office, but due to the development of technology, the workplace has evolved, and we can now take advantage of new options, such as remote work.
A lot of companies have offered employees the option to work remotely or have adopted a hybrid model that allows employees to work from home for a few days a week while working in the office the rest of the time.
A majority of employees around the world prefer to work from home, and according to some statistics, 77% of remote workers say they're more productive when they're working from home.
As a result, offering flexible work opportunities can aid in the goal of becoming a better employer. The ideal scenario would be to let employees choose the kind of work mode that they prefer. By doing so, you ensure that they feel free to choose and make the decision that makes them happy.
Conclusions
The act of being a good employer is not as simple as it may seem, and it can take some time and effort to achieve.
Nevertheless, you and your company will benefit a lot from achieving this goal. Throughout this blog post, we have seen that happier employees lead to better productivity and higher customer satisfaction.
It is sure that following some of the tips and tricks contained in this article will assist you in achieving your goal to become a better employer.
If you want to read more on the topic, check out this article on how to retain top talented employees in your company.