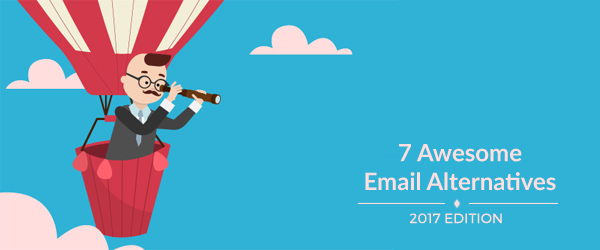 If one of your New Year's resolutions was to use less email, this is your lucky day! We will present you seven awesome tools that you can use instead of an email. These tools will help you lower the stress of constant interruptions, decrease the pressure to your inbox, and enable you to see that "Inbox (0)" message finally!
We will not explain to you why you need an email alternative because you already know how email conversations can be endless and tiresome (especially if there are more than two persons involved). Also, we will not suggest you any email alternatives that will give you a false sense of productivity, as replying to an inbox full of messages can be.
All the tools that we have picked for you are here for a good reason and each and every one of them (or maybe a few combined) will give you an excellent replacement for email.
So, let's begin!
1. Slack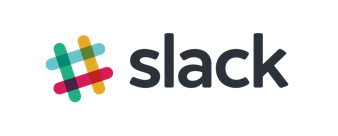 Slack, a well-known and very convenient tool is the first on our lists fro a few reasons - it's quite popular, and most of your co-workers and clients have probably heard of it; it's extremely easy to use it; and it looks great. With the ability to have group conversations within different chat rooms you can easily divide topics of your interest and stay focused.
Also, you can communicate directly with any team members and have a private conversation. To sum it up: Slack enables you to communicate quickly and efficiently in real time.
What is it good for? Teamwork, group meetings, quick agreements, and assignments, even for communicating with clients.
2. BlogIn
If you are not a fan of chat-like tools and you prefer less aggressive communication while working, BlogIn is just the tool you need. It's an internal blog that you can use to share daily/weekly updates with your team, create an internal knowledge base, and even use wiki pages where the entire team can contribute.
This is a great place where you can get together at your own pace and time. The important thing is that all the information will still be there.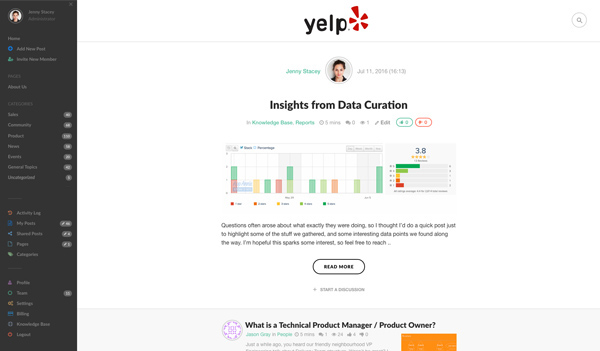 What is it good for? Internal blogging, info sharing, team discussions, knowledge distribution, and distraction-free announcements.
3. Skype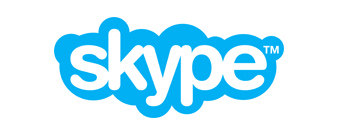 Skype is around forever. We can perceive this statement from two angles - one, it means that it's outdated and quite uncool app, and another which says that everyone is using it. You probably don't know anybody who doesn't have a Skype account, in fact, your grandparents probably have one too. And this is the main advantage of Skype, especially if you are working with non-tech-savvy clients. Even they will be using Skype, and you will be able to schedule a meeting, share your screen with them, send them a file, or directly ask a quick question.
What is it good for? Client communication, long-distance calls, a quick chat, screen-sharing sessions.
4. Google Hangouts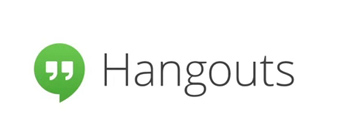 Another, more modern IM app is on our list as well. You may ask why we haven't selected some other more cool app, such as Whatsapp or Facebook Messenger, and the answer is simple - because they are too distracting. Remember that you need an app that you can use from your work environment (laptop or desktop), and you don't want too many distractions. Google Hangouts is just what you need. Everyone in the office is using it because they all probably have a Google account, it's not that distracting, and it will prevent you from yelling across the room to tell/ask something a guy from the corner.
What is it good for? Chats with colleagues, quick informal office talks, fast agreements, and information exchange.
5. Yammer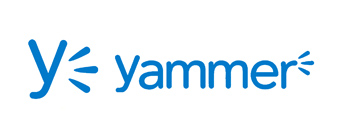 Yammer is a bit more complex tool that will enable you to have profound and thorough communication with your team. It's a social network that allows you to have discussion threads, file storages for all documents, photos, and videos, and private conversations. This is a hybrid solution that combines the convenience of an IM tool and gives you some of the benefits of more complex systems where you can have your file archive as well.
What is it good for? Team collaboration, group conversations, file sharing, impressing clients.
6. Asana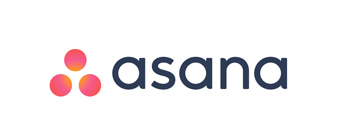 Have you ever imagined that you can replace your email with a project management tool? It is possible to do that with a few of them, bit our choice for today is Asana. Asana offers you a task oriented system where you can organize your projects smoothly. With comments on each step, you can communicate with your team about specific issues. The clean and clear interface will enable you to track the progress of your projects and spot bottlenecks right away.
What is it good for? Task management across the team, tracking progress, focused communication.
7. Face-to-face meeting
Even if it sounds catch, this is not a name of an app. Our final suggestion for an email alternative is real meeting with a living person. If it's possible to organize it, just do it. Especially with your team members because they are only a few steps away and you will finish in less than 5 minutes. Meeting with clients, partners and other people can be quite well organized and productive as well. Use a few tricks such as: prepare the agenda in advance, limit the time for the meeting, schedule it at lunch hours, organize it at your lowest productivity period of the day, etc. You will see that you can agree and resolve everything much faster than by using email.
What is it good for? Human contact, direct information exchange, refreshing break, practicing your organization skills.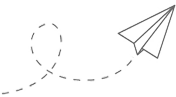 What are email alternatives of your choice for 2017? We would love to hear from you, so feel free to share your feedback!

BlogIn is beautifully simple internal blog and knowledge sharing platform for teams of all sizes.
Start 14-day free trial
or
get more information