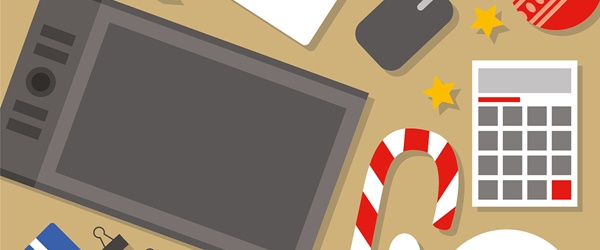 From the company's perspective, the holiday season is a bit of a mixed bag. While many industries rely on the end-of-the-year spike in profits, the final pages of the calendar also bring their own share of season-specific internal company issues.
As we've all certainly felt on occasion, and as numerous researches and studies - including this recent one - would confirm, the holiday season can also be a very stressful time. Money is an eternal concern around this time of year, and there's added pressure to honor your family and your social circles, whether with presents or with your time. There are also various planning, dietary concerns, and a number of other issues that occupy our thoughts.
Naturally, all these concerns will inevitably affect employee performance. With so many various lines of thought vying for our attention, maintaining an absolute focus on the work at hand is nearly impossible.
It is important for employers not to overreact to this trend and embrace its inevitability. Furthermore, employers can actually address these issues in a variety of ways in order to show their employees that they understand and respect their personal needs and circumstances.
Taking some of these steps can be highly beneficial, both short and long-term. By addressing a variety of issues in a positive, employee-friendly manner, you will create a less stressful environment that enables greater immediate focus, and sow a bit of holiday goodwill that can go a long way in creating a more lasting bond with employees.
Communication software such as an intranet or an internal company blog can help inform, inquire, engage, and organize various season-specific activities. This is particularly important for remote teams with only electronic means of communication at their disposal. Whether to organize vacation days, highlight individual achievements, or simply spread some holiday cheer, a well-structured internal communication platform can be of great help.
Without further ado, here's a number of seasonal tips and tricks that will help reduce seasonal stress and maintain high spirits among your employees.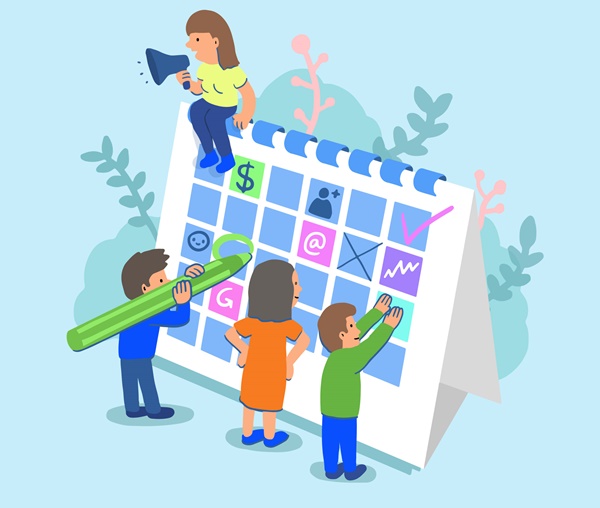 Flexible work hours: many of your employees will be stretched thin by the demands of the outside world during the holiday season. A lot of stress can be removed by offering your employees a flexible work schedule that will allow them to handle personal needs while still performing at work.

Plan ahead for vacations: you can be sure that all of your employees have plans for the holiday season. In order to prevent the work from hitting a full stop due to simultaneous absences, try and work with your employees in order to create a vacation schedule that will allow them time away from work and still keep things ticking over.

Compartmentalize: employee focus is generally lowered around the holiday season. You can solve this problem by giving smaller, routine tasks instead of larger long-term work in order to maintain focus and productivity.

Rally around a cause: the holiday season is also a time of charitable deeds. Let your employees choose a cause to support and take part in the activities. Whether it's raising funds, volunteering in the community or charity organizations, or any other well-intentioned initiative, gathering around a shared cause can significantly increase employee morale and the general goodwill.

Spread the love: take the chance to give props to any team members who have excelled in their personal and professional contributions to the company. Whether they will be materially rewarded or not, it is highly important that they are made aware that their work is recognized and valued.

Get festive: Even with all the stress, the holiday season is primarily a time of joy. Don't forget to have some fun and create a festive atmosphere around the offices, whether physical or virtual - holiday decorations are just as joyful on your monitor as they are hanging from the ceiling.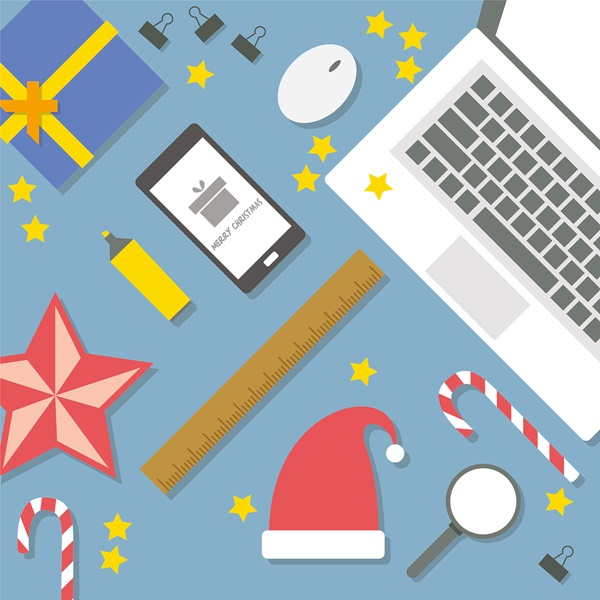 It is important for companies to show their employees that they recognize them as people, and not just as a workforce. Due to the specific demands it carries, the holiday season is the perfect time to show the human side and face seasonal challenges in a positive and proactive manner.