Yes, administrators and post author have the option to use the public link to share that particular post with anyone, even with people who don't have a BlogIn account. Anyone with the link will be able to see this post.
The public link is located in the Share options section on the edit post screen. Note that only post author and users with administrator access will have access to this public link.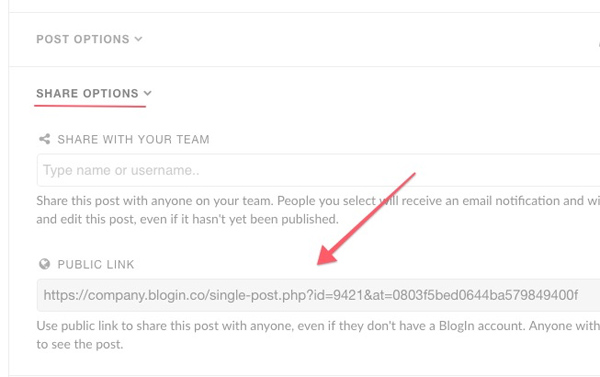 The Public link is an optional feature and can be removed from your blog by Administrators on the Advanced tab of the Settings page.