If you ever wanted to draw your teammate's attention to a comment or a post, this is the tool that will get the job done.
You can use @ to mention or tag another user in a comment or in the post. Just type @ followed by a person's name or username. Mentioned people will receive email notification about this comment or post. Simple as that.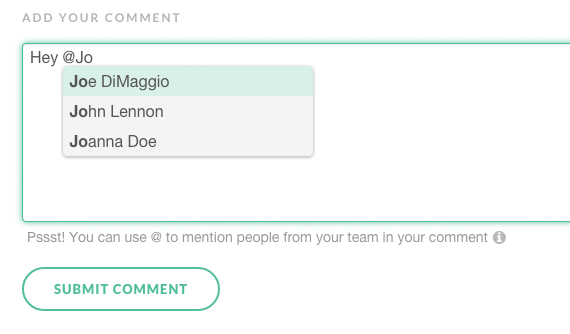 Feel free to contact us if you have any question or comment regarding this feature. We are happy to help.