Company culture is a
big deal in the business world
today. Corporate culture defines how a team is working and getting things done. It describes the spirit of a team and gives some soul to the workplace. Businesses that provide an enriching culture are already reaping the benefits.
We already wrote about how companies whose employees say they're happy at work are outperforming the competition, and company culture can play a big part in making employees happy.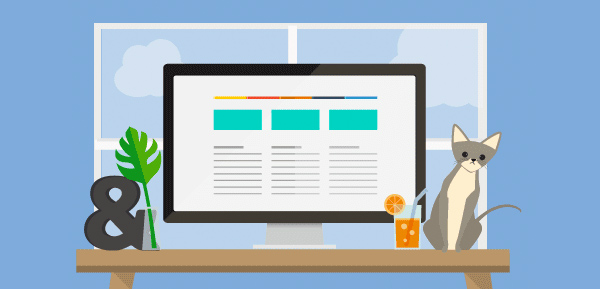 Is it really that important to build your company culture? Yes, it is and you should start as soon as possible. Even if there are three people in your team, it is not early to start building "your way of doing things". Your company culture will help you grow and focus on important tasks. Once you know what "your way" is, you will have a strong foundation to build a company.
We know how easy it is to say: "Do it, create a company culture." but we also understand how difficult this is. There is no template that you can apply or a recipe that you can follow.
Your company culture should reflect values promoted in the organization. It needs to be unique and your own. Only in this way, your company culture can be the force that will move you forward.
To find out what your company culture is, we would like to recommend you a few simple guidelines:
1. Establish and promote open and transparent internal communication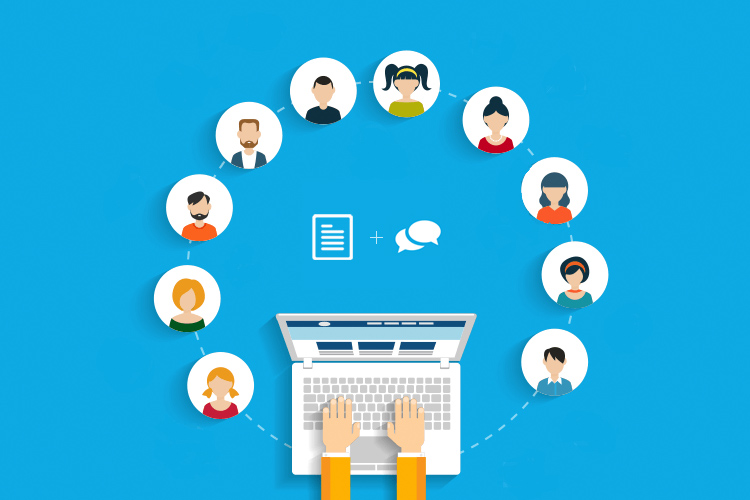 An internal blog is a great tool for sharing internal news and knowledge throughout the company. It's simple enough so everyone can get involved and it opens a transparent, two-way communication channel within your team, no matter where they are.
There is something physiologically accepting of blogs as a place to consume and ingest information so this makes an internal blog a perfect tool for spreading and communicating company culture to your employees.
We already wrote about the reasons your company should run an internal blog and this is just another reason why you should give it a try.
2. Write down what is important to you
You need to know what your values are before you could say what is important to you. Start by writing all your core values and create a "set of rules" around them.
If you have a co-founder do it together and share this document with the rest of the team on your internal blog. Ask the team do they share your points of view and encourage them to make comments and add things important to them.
The final list of your joint values will be a skeleton and foundation of your future company culture.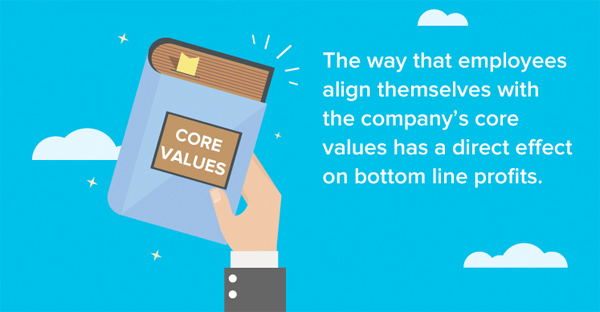 3. Communicate and be transparent
People like to know what is going on with the company. Being involved with the current affairs makes the team more engaged and productive.
That's why "communicate and be transparent" is the advice that you should take. Here's an example: CEO of Zappos Tony Hsieh sent a detailed email to all employees when Amazon acquired the company.
This email helped people to understand what is happening with the company. Strong and unique company culture, built upon transparency, is the reason why Zappos is one of the best places to work. We can learn from this example and be transparent to our team, too.
An internal company blog is a great tool for sharing internal news and keeping everyone up-to-date and involved with the current affairs.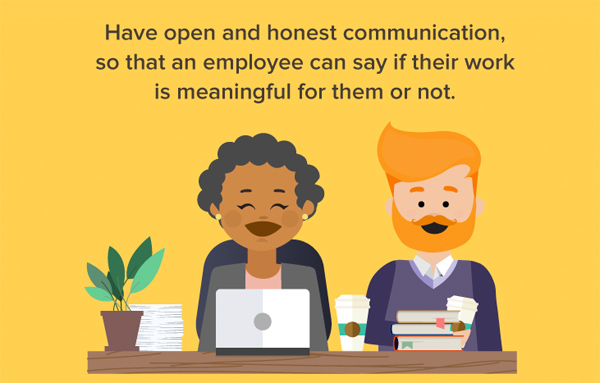 4. Listen to your team and ask for feedback
Talk to your people, in person, or online. Ask them for feedback each time you send them an email and encourage them to join group discussions in your internal company blog.
Your employees are the ones who should give your culture a human face and act according to your "set of rules". They are the ones who are shaping your company culture with you, so make sure that you are listening to what they have to say about it.

BlogIn is a beautifully simple internal blog and knowledge-sharing platform for teams of all sizes.
Start 14-day free trial
or learn more
5. Be careful who you hire
One of the benefits from understanding values and the culture you are growing is simplified hiring process. It is easier to employ a new team member when personal qualities are you looking for are familiar. You need a person who will fit in and accept the set of values that you wish to promote. If you find a person who can boost your company culture, don't think too much and hire her immediately. However, if you run into a person who will have a hard time to blend in, think very carefully before you offer her a job.
6. Don't hesitate to fire
A person you hired is not fit in with the rest of the team. You have probably seen it before: a guy is an excellent engineer, he knows his work very well, but he is quite annoying. The team hates him. This person needs to be fired. It is very hard to do that, but it has to be done. He is destroying your team and your company culture. You will be able to make up for the lines of code, but not for the good team fusion and energy. Once lost it is quite difficult to get them back. Team spirit and values that keep you going forward are something that you should treasure, especially in early startup days.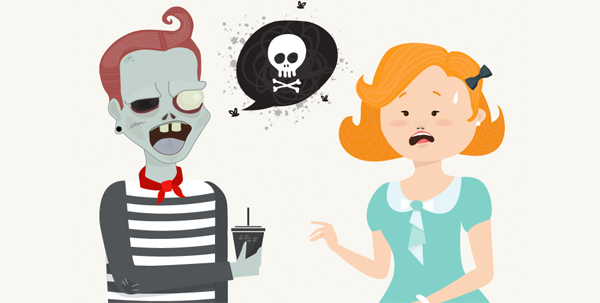 7. Don't be afraid of changes
Company culture is an evolving organism. It changes over time and evolution is a perfectly normal process. Be careful - your core values and the things important to you should remain the same or get upgraded for the better.
However, culture, the way of doing things in your company, is a subject of change. Don't be afraid of changes, embrace them. Update your company culture from time to time and do it whenever you notice that things are done differently.
It is much easier and more fun to run a company with an organizational culture defined. We hope that these few tips can help you build a company culture of your own. They have helped us to create our culture. We have done that by communicating, listening to what our team has to say, and by using BlogIn to run our internal blog.
How do you do it? How do you build your company culture? Feel free to share your experience and tips useful to you. We are looking forward to hearing your comments!