Communication is one of the most commonly used forms of expressing thoughts and the most important skills to master in any type of relationship. In teamwork, communication is also a tool that helps us achieve certain goals. Therefore, it is important to allow ideas and information to flow clearly and quickly among team members. But the process of transmitting those ideas in the way they don't lose value defines communication as goal-oriented.
Manager and leaders often communicate to engage and motivate their employees to remain focused toward given objectives. They then face a challenge where they need to express themselves properly, adjust the message to ensure understanding by every individual, and inspire them to take certain actions effectively. It is for these reasons why it is important to learn techniques of goal-oriented communication.
We have prepared 8 techniques to help you practice communication oriented toward goals in your team. Read on, get equipped with some hands-on knowledge, and start applying these tactics right away!
Define the goal
It is important to set the target you want to achieve with specific deadlines and expectations. This helps you identify and resolve potential misunderstandings along the way and make sure everyone is on the right track.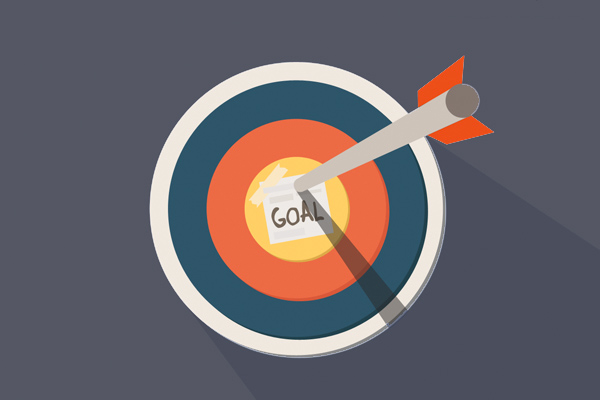 Set specific and measurable actions to achieve the goal
Next, you should think of the objectives ahead that will lead you toward the goal you set, and communicate those objectives in a more actionable and less descriptive way. For example, instead of "organize more productive meetings", say "achieve/resolve 'A' and 'B' during the next meeting". Being specific in actions to take will increase the likelihood of achieving a given goal, while setting milestones will help you measure your effectiveness.
Communicate the goal clearly and openly
Goal-oriented communication should be your execution tool. Communicate transparently and express your expectations from employees on what tasks need to be completed in a certain time period. When employees are aligned around the same objective, they can easily see the progress of their work, which then keeps them engaged and motivated.

BlogIn is beautifully simple internal blog and knowledge sharing platform for teams of all sizes.
Start 14-day free trial
Predict possible challenges ahead
A required prerequisite for goal-oriented communication is to essentially understand potential challenges ahead. If your goal is set and reasonable to be achieved, conduct analysis to predict possible obstacles that can prevent you from achieving that goal. This can be done through the analysis you usually do when assessing risks. Once you realize what may stay on your way to reaching the goal, you should come up with a structured plan of communicating necessary actions which need to be taken in that situation.
Inform all parties involved
In order for your team to achieve a certain goal, all parties need to be informed about that goal, challenges, action plan, and possible changes along the way. Changes can cause stress and anxiety if not communicated properly. To ensure productive communication oriented toward goals, make sure that everyone is informed about all these aspects. Provide information of the entire work process ahead to everyone involved.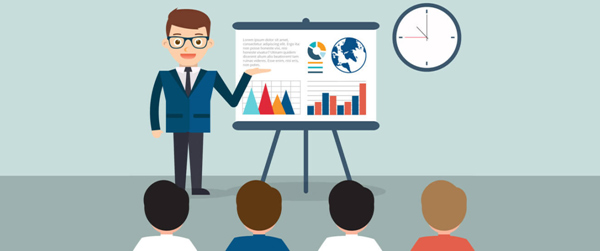 Adjust the message
Think of the differences between concise and extended information: In today's fast-paced business environment it is crucial to establish fast workflow and ideas sharing. However, even though this strategy is recommended during tight deadlines, be aware that people process information differently. Sometimes it's important to adapt your message for your listeners to comprehend it. It's now up to you to estimate the situation and adjust your communication strategy according to it.
Ensure understanding
Learning to communication toward goals means nothing if your message doesn't get processed correctly. You need to make sure that every team member understands them clearly. The way you can do it is by consistently asking for feedback with prepared questions. Regularly check with your peers how they process your messages, what they think and how they feel about the actions that need to be taken, and how they understood the further steps. This will give you the best insight about your communication skills. And, of course, always leave room for improvement by asking your employees what would they do to improve the overall communication process.
Use effective communication techniques
Gone are the days when meetings are organized in a way that a whole team sits in one room and discusses a problem until it gets resolved or results get accomplished. Today people work remotely, from home, come from different countries and cultures, while conversations are often conducted online or even carried in a chat room. This brings more challenges to spread the word effectively and ensure understanding. Thus, it is important to adjust your message to today's communication trends. Online tools for successful internal company communication are handy and extremely helpful to keep your communication goal-oriented in these challenging situations.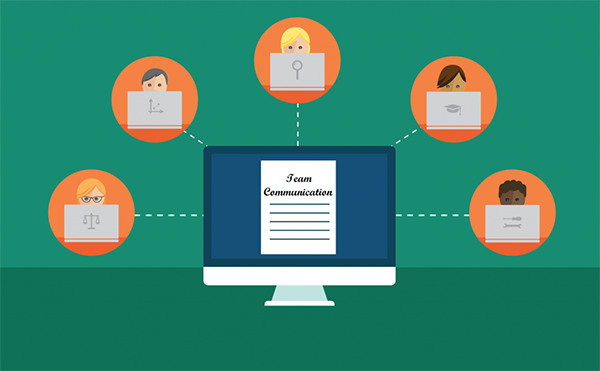 Effective and goal-oriented communication consists of all techniques listed above. It requires a thorough understanding of the goal you strive to reach, deep analysis of the actions you need to take to achieve this aim, genuine awareness of the different ways your listeners might process the message you plan to communicate, your willingness to adjust the speech according to all requirements, and regular check for understanding.
Do you practice goal-oriented communication with your team? What's your strategy? Are there any other communication techniques you use and consider important to master? Share your thoughts with us, we'd love to hear your feedback!