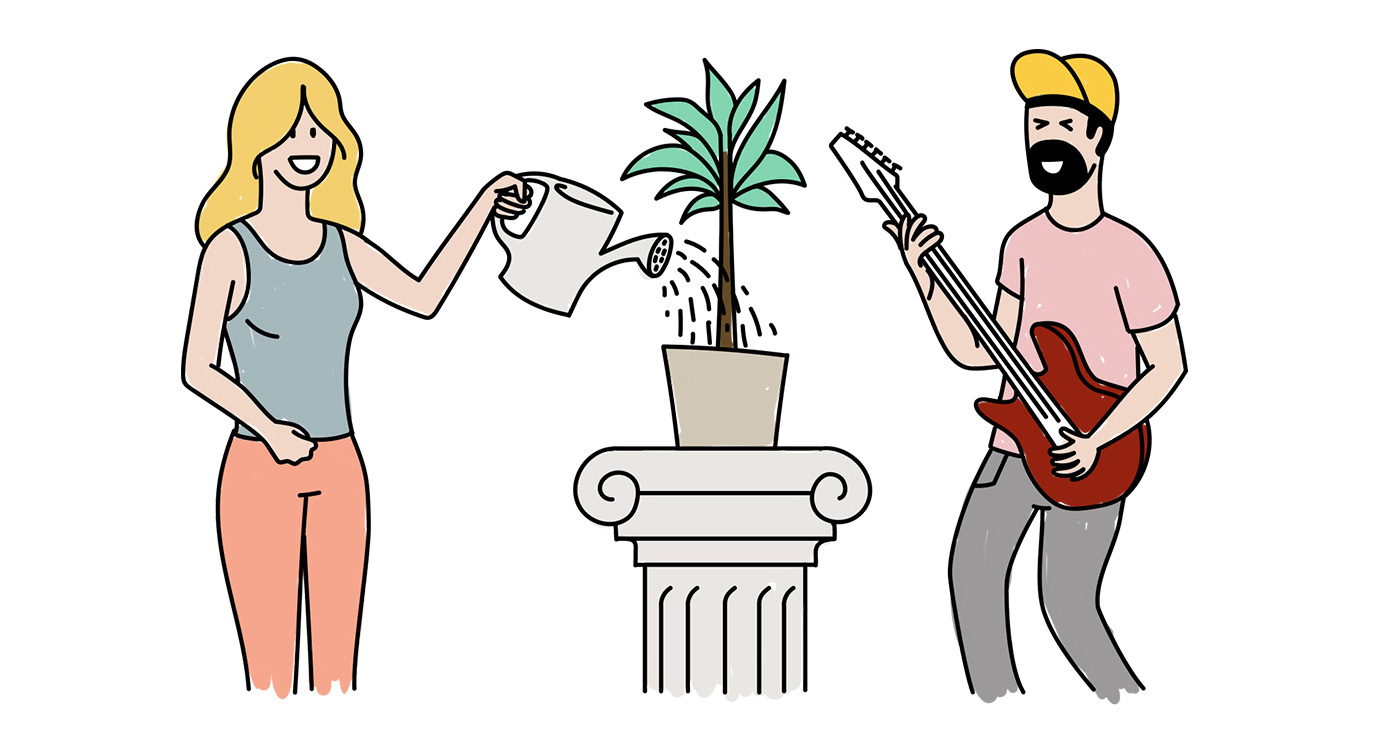 How do you keep employees connected? This is a challenge that many employers face, especially in an age where remote work is more common than ever before (thanks to new technology and now
COVID-19 workplace restrictions
).
For many companies, this has created a more isolated environment when it comes to creating those natural connections that can foster collaboration, team-building, and even friendships.
While you might not have the water cooler (catered lunch buffet, communal kitchen, etc.) for people to gather around, it's all about interaction. Even if your teams aren't physically meeting face-to-face, there are still ways they can interact, build relationships, and strengthen the cultural dynamic of your company; you just have to get creative.
We understand that sometimes that's easier said than done. That's why we've put together some ideas for virtual water cooler activities that you can borrow to help your employees connect and bring your team closer together.
Why Is Employee Engagement Important?
Before we dive into some of the ways you and your employees can connect, it's important to understand why keeping workers engaged is so important.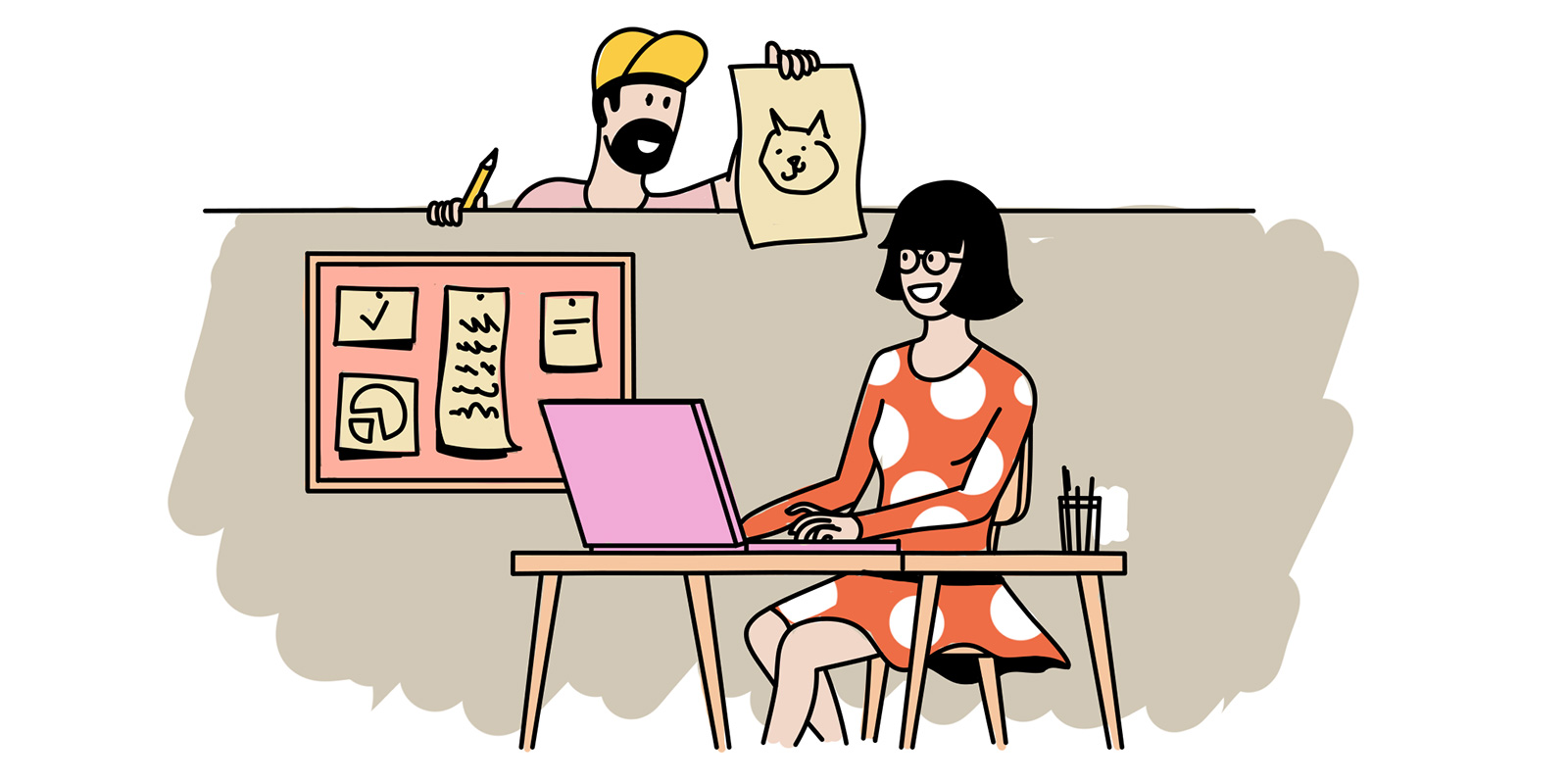 Did you know that team unity is an important aspect of employee retention and satisfaction? People want to feel appreciated and be part of a company's culture.
A blog post by ShareAble for hires outlines just how critical these factors are for employee retention are—just look at these key takeaways:
66% of employees said they would quit if they feel underappreciated

47% of people actively looking for new positions say company culture is the main reason

Employees most committed to their organizations put in 57% more effort
As you can see, if you want to hold onto the talent that you've drawn to your company and continue to build and grow the best team possible, you're going to have to put in some effort to help foster company culture—and without an in-office presence, you'll have to turn to virtual options.
Virtual Water Cooler Ideas You Can Implement at Your Company
Start small and test out which ideas work best with your employees. That way, you can figure out how to best use your time and resources, and make sure that you're actually improving your company culture.
Get inspired by these recommendations and tailor them to your team:
#1: Internal Blog
An internal company blog is a convenient and efficient tool to keep employees informed, connected, and engaged. While many businesses shy away from this idea because it seems like a big-time and resource investment, it doesn't have to be.
So, what should you include in your internal blog? Here are just a few ideas:
Upcoming milestones (work anniversaries, birthdays, etc.)

Company news and announcements (upcoming events, big projects, team promotions, etc.)

Employee news (pregnancy announcements, engagements, employees' personal businesses, etc.)
The most important thing about your internal blog is that it's something employees enjoy reading, while also taking value from it. To make your company's blog more compelling, give people opportunities to take turns providing the content. You also want to make it easy for individuals to submit their ideas, photos, and more.
For a simpler alternative or to gauge employee interest, you could start with a company bulletin board of sorts.
#2: Virtual Hangouts
Encourage teams to get together via virtual hangouts. Even if it's just once a month, virtual hangouts allow team members to get to know each other and remove some of the barriers that may be present since they don't get to interact in person. While this can just be an opportunity for a classic water cooler chat, there's also a lot of room for fun and creativity.
Some ideas for virtual hangouts include:
Happy hour (with a few icebreakers to get the conversation flowing)

Trivia night (there are a variety of companies that organize virtual trivia nights, or you can have someone take charge of creating their own questions)

Virtual escape rooms (this is a great way to improve your team's communication and problem-solving skills)

Jackbox games (sign up for a Jackbox membership and pair up employees into teams for a fun opportunity to get to know people they might not usually talk to)

Mixology lessons (local bars, mixology shops, or even one of your employees with a bartending past may be willing to lead an online mixology lesson)
You could even do this on a larger scale with the entire company getting together online.
#3: Create Community Channels
Internal communication isn't just about business, it's about developing working relationships—and nothing fosters communication like coming together over common interests. While this might come more naturally in the office, that doesn't mean people can't foster organic connections online. To help employees find things in common, create community channels (or encourage others to do so).
Need some examples to get the wheels turning? We have you covered. Here are some easy channels you can create that are easy for people to find common ground on:
Book lovers (reading is great for boosting creativity or even learning new skills, encourage book lovers to share their takeaways here—this could even spin-off into a book club)

Health and fitness (people can share their favorite meal preps, afternoon pick-me-ups, etc.)

Music (employees can share their Spotify playlists and make recommendations)
You can also create a general social channel that everyone can join. This is a great way for people to share the big news, industry-related content, and more.
#4: Lunch & Learn Video Meetups
Lunchtime has always been a great opportunity to build a sense of community. While you'll have to put a virtual spin on it, lunch and learn sessions are an excellent way to bring the team together for a purpose.
No matter your industry or niche, there are plenty of ways to integrate lunch and learns into your company culture. For example, if you have your own technology or programs, you can center your sessions around knowledge sharing between teams. By focusing on how to use those tools more efficiently, you can help streamline workflows and eliminate common employee frustrations.
For the most constructive use of everyone's time, encourage everyone to review materials and come prepared with questions or commentary to get a dialogue going.
Take the Next Steps
With all the developments in video chatting technology, it's easier than ever for your team to get together virtually. Armed with these new ideas for keeping your team connected, you can take strides toward creating a more fulfilling work environment for your employees. You know what they say, happy employees, happy employer. With a closer, more communicative team, your company will start to work like a well-oiled machine.