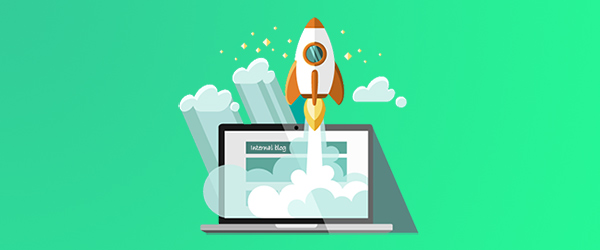 Almost every business has a blog on its website.
They use the blog to keep customers up-to-date, to inform about the latest industry trends, to connect with readers and potential customers, promote a new product or a service.
You need the blog to communicate business value, culture, and mission with the public,
But why do you need an internal blog?
To communicate the same business values, culture, and mission within the company.
Many of our partners (we think of our clients as partners) are small and medium-sized businesses. Over the years, we have received valuable feedback on how the internal blog has helped them create a successful business.
In this post, we share with you what we have learned.
So, let's dig deeper into how SMBs can benefit from the internal blog.
Empower information & knowledge sharing
Blogging is how you share information. But who is reading your thoughts?
The internal blog is a powerful tool to engage people in knowledge sharing.
Whether you set up notifications or mention a user in your comment, with an internal blog you can ensure people, in fact, read your article. Whatever the team size, the members can receive notifications every time a new blog post is published. This is not only an efficient way to share news, updates, and information, but also an effective way to keep all up-to-date with the latest company news.
Let's consider this:
People in your team have different specialties, right?
Why don't you help them share their specialties with others?
When you have multiple authors contributing to your internal blog, you are directly empowering employees to learn new things
Moreover, they can learn new things that are not in their field of work but still relevant to what they do.
You know the saying: The team is only as good as its leader. Or is it vice versa? Both sayings are true. So be the leader of your team.
To sum up
With surveys and feedback, businesses can get insights from their employees

Good communication tool can Improve peer-to-peer and employee-to-manager communications

Internal communication helps businesses discover the talents of its people and sourcing the right talent

Internal blog strengthens company culture and thus improves competitiveness
Build a stronger team
Do any of these relate to your team?
Our common problem is that work is duplicated or not done at all

No one in our team knows what everyone else is responsible for

Work priorities don't align with the project's goal

No one feels responsible for the communication problem

Members of our team have a short attention span

Interruptions are happening all the time, throwing the team off track
If the answer is YES, your team is experiencing communication problems.
But you can help your team to solve them.
First, you need to understand what makes a high-performing team.
Luckily, a wide range of research is done to determine the values of effective teams.
This is what we know:
Team members have good communication skills

All team members participate equally in the workflow

Effective teams collaborate efficiently and trouble-free

Dissemination of the results is smooth, quick, and transparent
Can you see a behavior pattern that is driving all other behaviors?
It's about good communication.
Effective and high-performing teams communicate.
If your team needs to boost communication skills, the internal blog can help.
First of all, the internal blog enables the dissemination of information.
Team communication made easy
The blog creates an ambient where all team members communicate in an open environment. With open communication, comes effective participation. This means that each person in the team participates equally in the project and is provided with an opportunity to openly share ideas. Team members thus stay up to date with everything related to work or company.
Discussions are effective
When all team members participate in communication, the flow of ideas and thoughts is effective. Other people's ideas can encourage the flow of ideas significantly. Even members who are shy to express their thoughts can open up to a new exchange of knowledge.
Through discussions, the team also develops the interrelationships that bind them stronger together, and increase the understanding of each person's needs and wishes.
Sharing information made simple
For a team to interact and communicate effectively, the information must be easily shared among all parties.
A blog allows information to be spread quickly.
The internal blog also stores information and makes it available for everyone to have access to key documents. Project information can often be lost once the project is completed. The blog provides an ongoing repository for important information.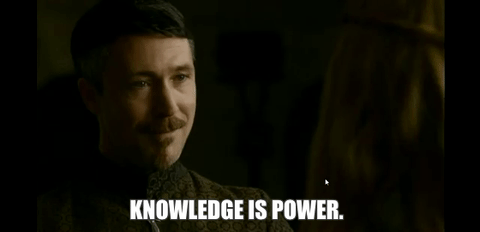 BONUS: When you find the right tool, the internal blog can be up and running as soon as the team requires it.
To sum up
The internal blog can:
Enable seamless collaboration with team members

Easy the onboarding process for new team members

Archive project knowledge and have fast access anytime

Strong teams can leverage leaders and team members to create change
Boost employee engagement
Disengaged employees will leave the company.
Disengaged employees express different types of dissatisfaction with work.
The question is: Are your team members disengaged?
If you don't know, try to answer these questions first:
Do your employees relate to the company's values?

Do they feel they are contributing?

Are they productive?
How can the internal blog help you to keep the team engaged?
Firstly, starting an internal blog allows all employees to start and participate in discussions. The team can use the internal blog to post interesting news, discuss work-related issues or concerns, ask questions and provide answers.
Commenting on a blog post or topic of interest, the team enhances open communication and boosts engagement and involvement.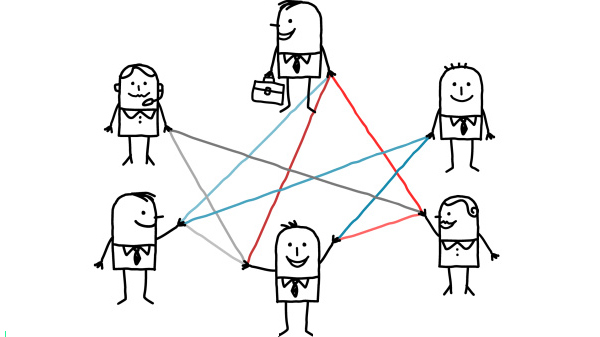 Inviting other team members or colleagues to participate, employees can weigh-in on the subject and experience the feeling of contribution directly.
The internal blog can be an effective communication tool especially for companies with remote teams where face-to-face meetings are not always possible. However, if your company is able to hold personal meetings, the internal blog will further empower the conversation.
With internal blogging and the ability to openly discuss, you create a stronger community and forward-thinking culture where workers are confident and happy. If you, the employer, care about what people think or would like to do, give them an opportunity to express their thoughts.
To sum up
What do you get from the internal blog?
All employees can fully tap into the unique knowledge

Each person can promote new concepts and ideas

Remote teams can connect through knowledge

Through engagement, employees can create a healthy community
An Internal blog can make a big difference for businesses, directly and indirectly.
The possibilities are endless, and if you have any doubts, try running your internal blog on BlogIn to see how we can help.