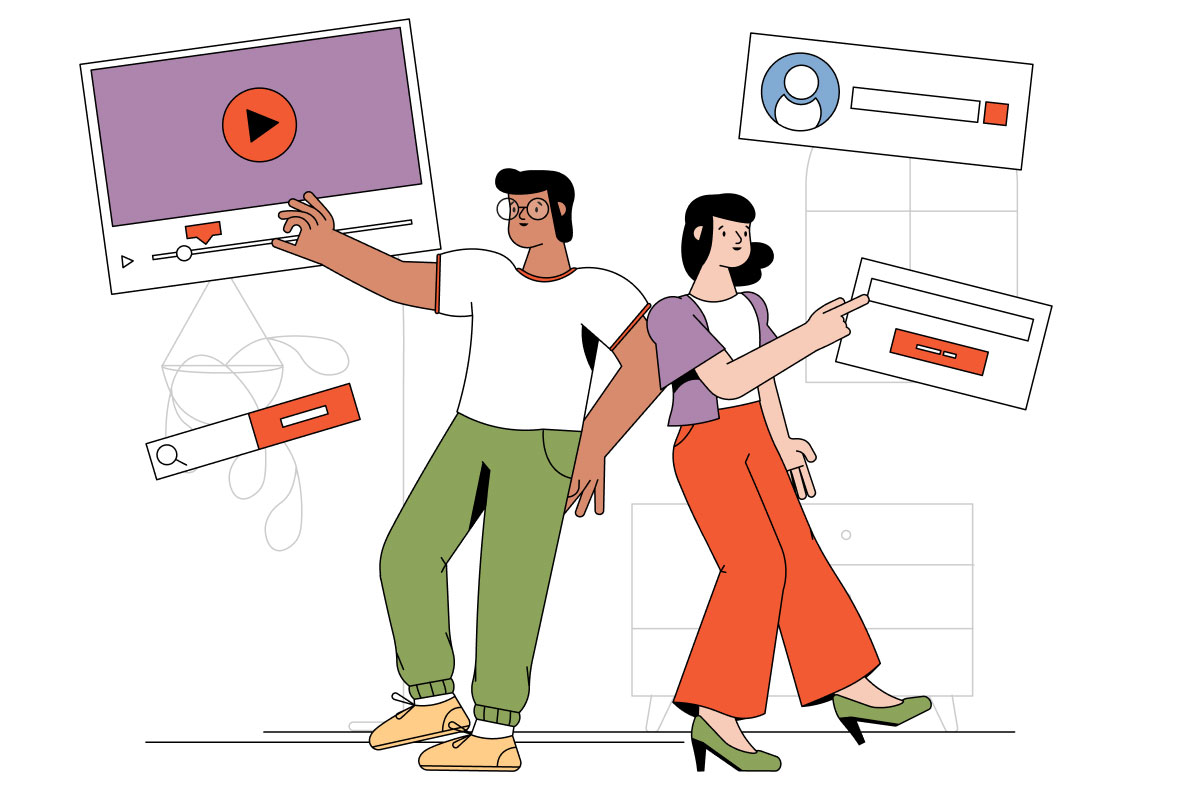 Communication is one of the most crucial components of any organization. Whether the purpose is to train employees with new processes, update new policies, ensure safety, or prepare them for any unprecedented situations, proper communication is integral for effective management.
To successfully achieve its goals and attain business growth, every organization should have a comprehensive set of strategies and policies to communicate with all its stakeholders, especially employees.
Considering the importance of communication, it is rather surprising to know that some companies still undervalue or simply neglect internal communication.
And even if they take note, some of the companies are very inadequate in their communication infrastructure when it comes to internal communication. They might have websites and social media pages to interact with their customers.
But when you fail to communicate with the people working across different capacities within your own organization, it is difficult to align your human resources with your vision, resulting in a potential determent in your business growth.
In this blog, we will therefore be talking about the importance of internal communication and discuss the ways to introduce transparency within the same. In this regard, we would also like to highlight the advantages of using your internal company blog to facilitate internal communication in your organization.
So, if you are looking for some strategies to develop a robust organizational culture, you have reached the right place. Read on to know more.
Internal Communication
By definition, Internal Communication (IC) is the process of transmitting information within an organization. In simple words, it involves producing and disseminating messages and campaigns among employees on behalf of the management.
However, it also includes the process of promoting an open, transparent channel to encourage a dialogue with the people who actually make up the organization.
Typically, internal communication can entail anything from announcing a new company policy or informing employees about an upcoming event to sharing ideas and technical knowledge between the organization members. It can be both formal and informal, depending on the participants taking part in the conversation.
The Importance of Transparent Internal Communication
Like any other communication channel, internal communication within an organization should be a two-way street. The implication is, that the employees should not be mere receivers of information; they should be able to contribute their thoughts and ideas as well. However, no matter how informal the communication is, it must be transparent.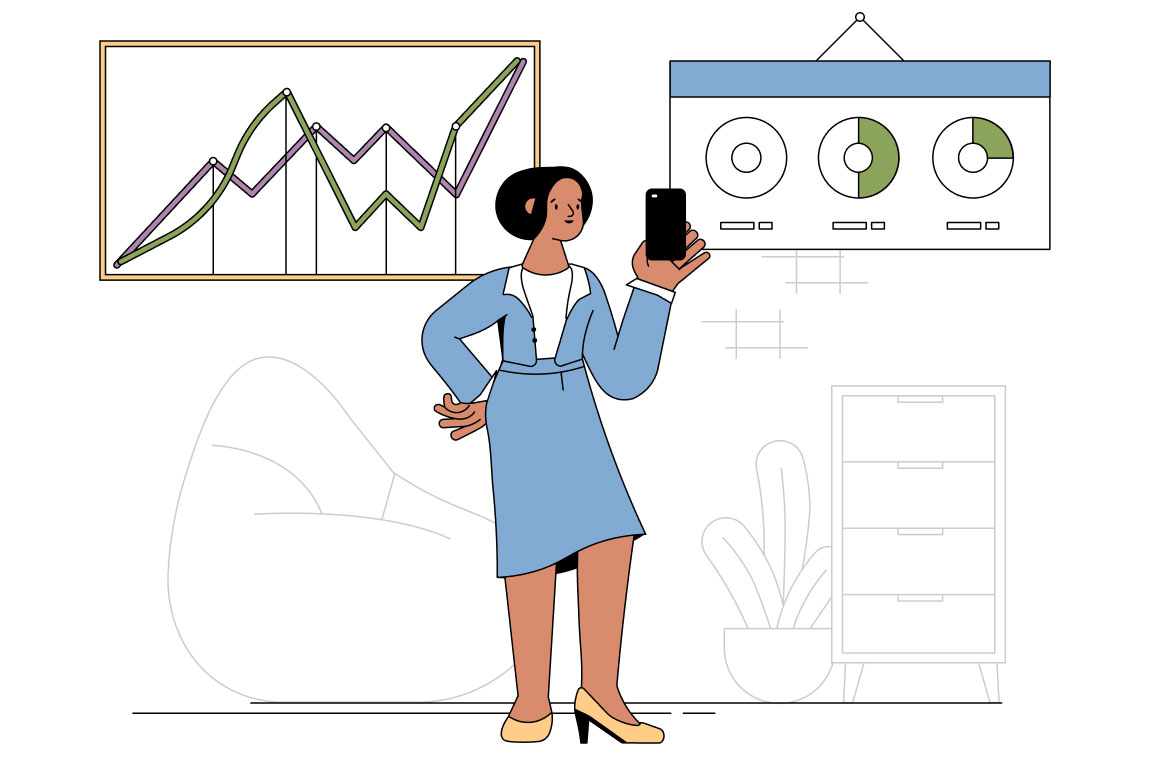 Workplace transparency is a crucial aspect of an ideal organizational culture. It is founded on sharing information openly and accurately with the employees. It benefits both parties– the business as well as its workforce. The prime advantages of transparent internal communication are as the following:
Empowering employees to make informed decisions

Ensuring the psychological safety of your team members

Faster response

Eliminating day-to-day workplace conflicts

Clear delivery of organizational vision and mission

Increased productivity

The easy attainment of business goals and objectives
Tools to Facilitate Transparent Internal Communication
To have an effective communication channel within the organization, a company must develop a sound plan and implement it effectively. With the advent of modern technology, this task has become easier than it was a decade ago.
Now you have a wide array of digital tools at your disposal to facilitate seamless communication effectively increasing transparency and in turn, productivity in your organization.
Here, we have compiled a list of the most efficient and effective internal communication tools you can use in your company.
Intranet
The intranet is perhaps the most important internal communication tool in contemporary organizations, especially for large companies. It is the ideal platform to share a wide range of knowledge or information across large groups of employees, within and between different teams or departments.
Beyond the office, an intranet can also connect people situated in remote locations in real-time. It allows you to easily communicate with workers in the field, satellite offices, and people working from home.
Internal Company Blog
Perhaps the most innovative and popular internal communication tool for an organization in today's time is the internal company blog.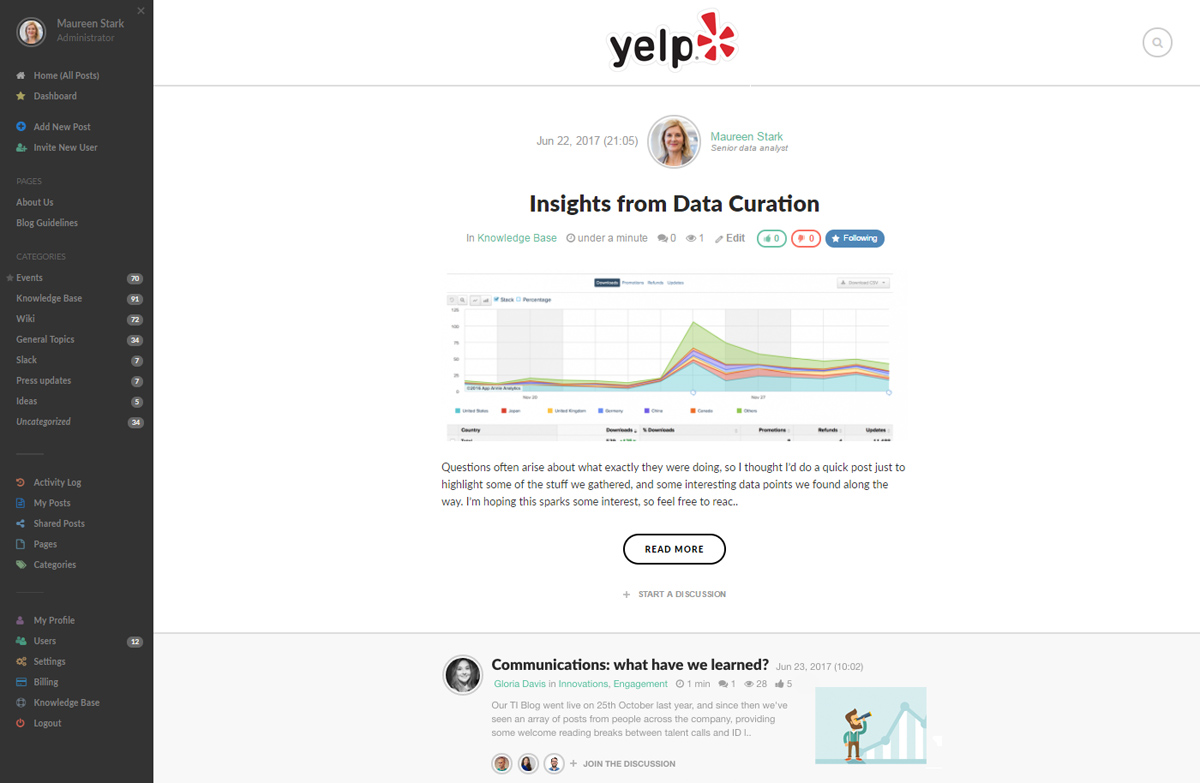 With the steady rise of asynchronous, long-form communication within teams, nothing can serve your purpose more effectively.
It is an internal communication tool that allows employees to share their knowledge, connects them, and serves as a resource hub. The concept of a blog is a familiar and simple one, employees can at once grab the idea behind it and get on board almost immediately.
It is a great way to disseminate information, share internal news, and exchange ideas, and provides everything you need to have a robust communication system.
It serves as a resource hub, organizing all your internal resources in one place, including operating procedures, company policies, organizational culture guidelines, etc. Thanks to its flexibility, clarity, and extreme ease of use, internal blogs have quickly become an indispensable tool for internal communication for large organizations.
Mobile App
In recent times, remote working has become popular across organizations worldwide. Moreover, some industries rely on field teams–people doing a hands-on job on the site, away from the office.
Considering this, the need for a communication channel for remote workers has become paramount. But this is neither practical nor cost-effective to carry around a computer for this purpose. With the growing rate of smartphone usage, however, it is more feasible to give your remote workers access to internal communication via mobile devices.
And that's exactly what the mobile field team management app does for you. It ensures consistent and seamless access to corporate communication using an intranet application, allowing employees to engage with their respective teams and access the company knowledge database no matter where they are.
Instant Messaging Tool
Like the mobile app, instant messaging is another great way to connect your employees at all levels in real time. This smart digital tool can be easily used by anyone in your organization to send a quick message to their respective team members or supervisors to ask questions, clarify questions, seek remote assistance, and update job status.
Unlike several other communication tools, this requires the least amount of technical knowledge and expertise on the part of the employees to learn how to operate this. It is arguably the most efficient way of quickly exchanging information.
Community Channels
This could be the greatest resource-sharing center of your company. There must be some experienced and expert employees who have been good at their job for quite some time now. Let them shine on a dedicated community channel.
This could also serve as your practice hub where team members can share their ideas and expertise. This way junior members can collaborate and learn hands-on from the senior members of the team.

Before We Wrap Up
To achieve its desired goals, an organization must communicate its vision clearly to its employees. Unless the company culture is aligned with its goals, it can never be attained, no matter how effective your strategies are. This is why internal communication is so important. You cannot do without transparent communication if you want your workers to get better at what they do in the shortest amount of time and flourish in the long run.
It also helps you build a strong community, which is another crucial component of ensuring business sustainability. So, it is only wise to systematize the process and make the most out of your communication channels. And there is no better way to this end than to leverage technology. Therefore, using these digital tools to facilitate transparent internal communication could be the key to success for your business.