Ideas can evolve from anywhere with an abundance of talented people and available resources. Collecting and harnessing them helps to build a culture of knowledge sharing. Sharing ideas among employees can become your greatest tool and the most prominent vehicle for a company's innovation.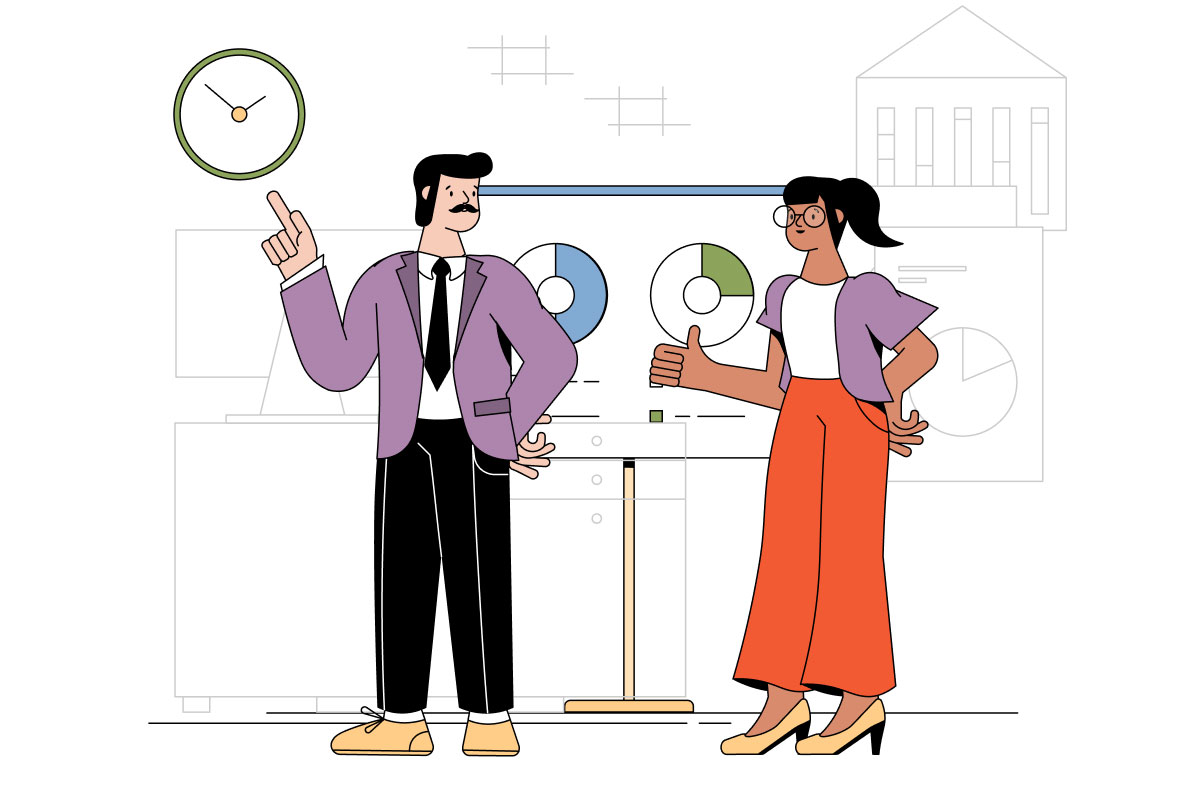 But what does internal knowledge sharing mean, and how beneficial is it for the business? And what's more, what strategies to apply to achieve the desired work efficiency through it?
The Definition of Internal Knowledge Sharing
Sharing knowledge refers to exchanging various information among employees, teams, and entire organizations. It might either come from internal procedures and the company's database or might be developed from people's experiences. Such knowledge gives more understanding, enhances efficiency, and helps people grow.
Why Is It Important? What Are The Benefits?
Fostering knowledge sharing makes companies more flexible and agile. They have more efficient employees and streamlined processes.
Improve Problem-Solving Skills
Once your team develops an efficient solution to a particular problem, the latter might then be used by other groups in the future. This way, employees don't waste time repeatedly dealing with the same issue, having a ready-made solution to resolve it.
Avoiding wasting precious resources by sharing knowledge appropriately saves time and employee effort. It streamlines internal processes and improves employee communication and relationships across departments.
Increase Employee Confidence by Developing Their Skills
Access to an extensive database with helpful information gives people more confidence. They better deal with challenges and handle everyday tasks. Besides, it takes the pressure off managers who don't need to address many questions constantly.
Detailed instructions concerning workflow and task management are lifesavers for employees. Having everything at hand eases the struggle and boosts efficiency.
Make Business Processes More Efficient
Sharing knowledge and reusing it helps with business processes, both internal and external. An explicit knowledge base can be achieved through Airtable export to Excel, for instance. The latter will streamline operations and enhance collaboration and better predictions.
Consumers will highly appreciate a company with timely deliveries and products on par with the latest market trends. With knowledge sharing, your company will show its expertise and use it to your benefit.
Best Strategies for Internal Knowledge Sharing:
Create the Right Mindset
With knowledge sharing, some people can lack motivation; others don't understand whether spending time is worth the effort: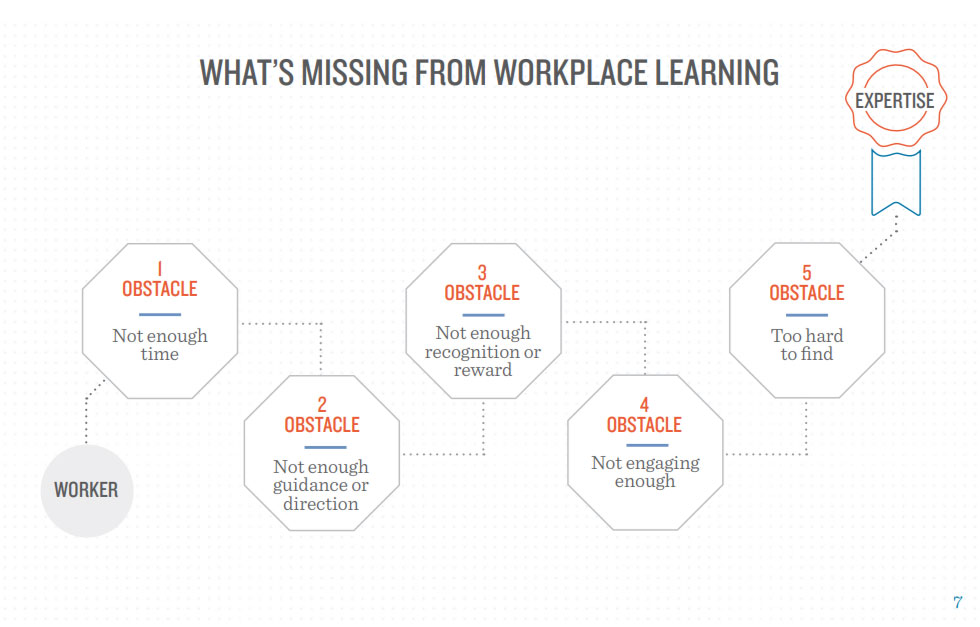 Start with creating the right mindset among employees and make the process more rewarding:
Give recognition. When employees add to the company's knowledge base, send praise via email or in the company's chat with updates. The latter will motivate employees to continue and encourage others to get involved.

Provide incentives. Another way to recognize team efforts is to give corporate presents (notebooks, mugs, etc.). They will gladly add new and exciting pieces of information for others to learn from.

Add to performance review — reward employees with extra stars in a performance review when they add new information to the knowledge base.

Come up with titles. Highlight the primary purpose and the benefit of knowledge sharing by introducing titles. Come up with the most suitable ones - Collaboration Champion, Witty of the Month - and give rewards for achieving them.
Offer Opportunities and Spaces for Meetups
Your team needs to have a dedicated place for knowledge sharing. Whether people work remotely or visit the office a few times a week, they need a place for discussions.
Collaborations in real-time. When several teams are involved in one project, they must work together. They will be generating ideas, brainstorming, and discussing further implementation. Hence, it is vital to provide people with a dedicated place both in the office and virtual environment. It should come with all the tools for people to collaborate with video and audio, share screens, and exchange needed files.

Asynchronous communication practices. While jumping on a video call whenever needed is practical, your employees will not want to spend the whole day switching from one call to another. They need spaces where they can communicate with team members, share ideas and tips, and leave comments. Asynchronous communication is not instant, yet it keeps all the information and correspondence in a single place. It also allows people to return to it whenever needed. Asynchronous communication can be done through emails, internal blogs, discussion boards, etc.

Spaces for socializing. When your team works remotely, getting to know each other and establishing rapport might be challenging. As they need room for work communication, they will appreciate a place for socializing and casual chatting. The latter enables team bonding and helps to shift the focus from work.
Choose the Platform for Quick Access to Resources
Your company will benefit from having an explicit knowledge base with tips and tutorials for internal use.
You can create a space for storing access to online courses, videos, articles, blog posts, instructions, and reports.
An internal company blog is one of the best tools you can use for sharing knowledge inside an organization. The blog is easy to use and allows you to efficiently organize and categorize your content. Furthermore, it supports a variety of content formats, including long-form content and rich media format (images, videos, power point presentations..). The internal blog acts like a virtual bulletin board for sharing news and knowledge and opens a new, two-way communication channel inside an organization.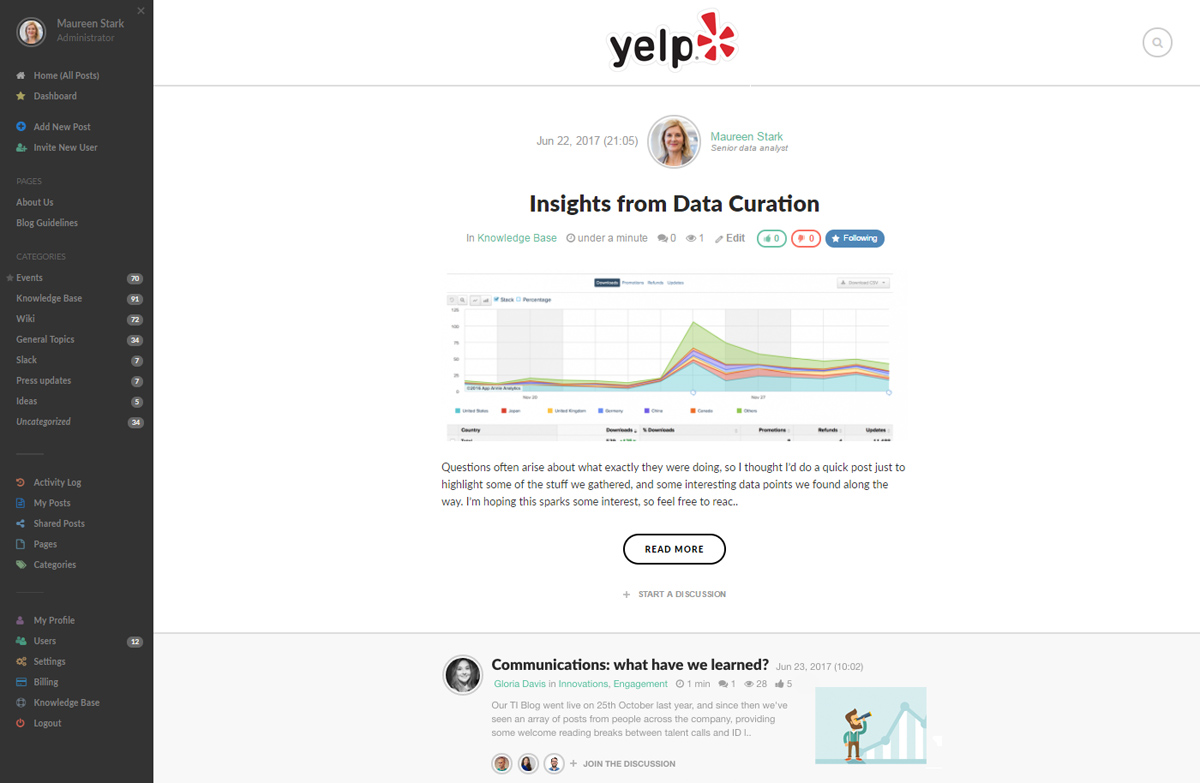 The platform should be easily managed and accessible, with contributors keeping it updated and clean. All the information should be sorted and worked so that every department will have no issues finding things they need. Don't forget to add the option to check activity on the platform. It will allow you to spot the most active contributors and acknowledge their hard work on time.
Invite Experts for Knowledge Sharing
Another excellent tool for knowledge sharing is regular meetups with experienced team members. The latter can share their work expertise and answer employees' questions. You can schedule a weekly study hour and share a survey for the team to pick the most relevant topics. People who are mainly interested in building websites will appreciate the effort and extra knowledge they get.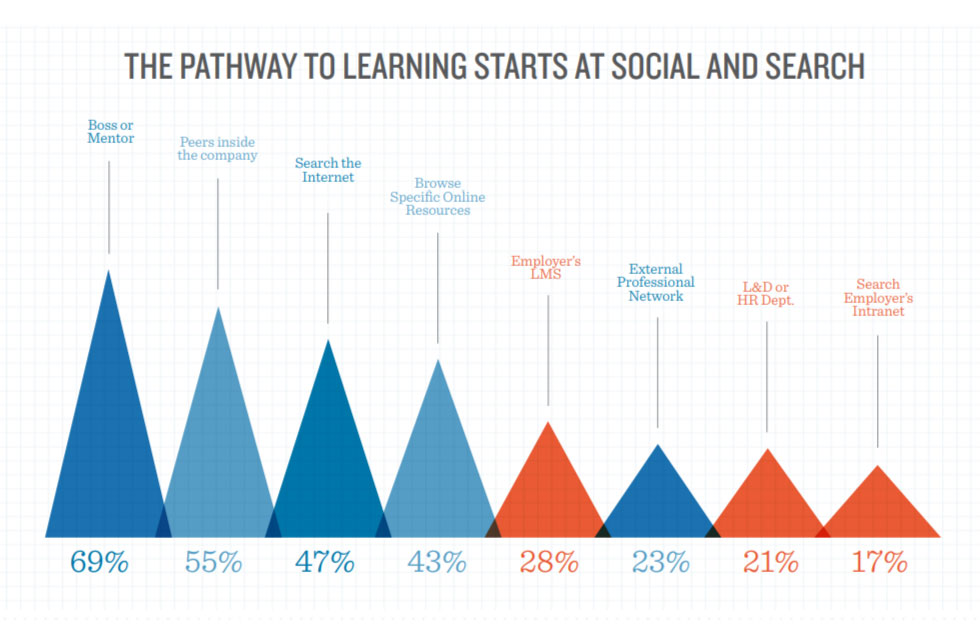 Such a workshop can be organized online, through Zoom or Google Meet, for different people to participate and ask questions in a Q&A session afterward. Besides, it can be recorded for future use unless somebody could not make it or added to the knowledge base for newcomers to watch it and learn.
Such workshops are a win-win situation for you. On the one hand, department leaders communicate with employees and get to know them better. On the other, they set an excellent example for others to develop further and once took the floor on one of the workshops.
Wrapping up
If you are ready to use internal knowledge sharing within your company, start by implementing the above tips. The latter will help you build the right culture of constant knowledge sharing. People will share their expertise and educate their colleagues across different departments.
Make knowledge your power. It can give your company a whole stack of new abilities when it is shared at the right time with the right team members and through the proper tools.