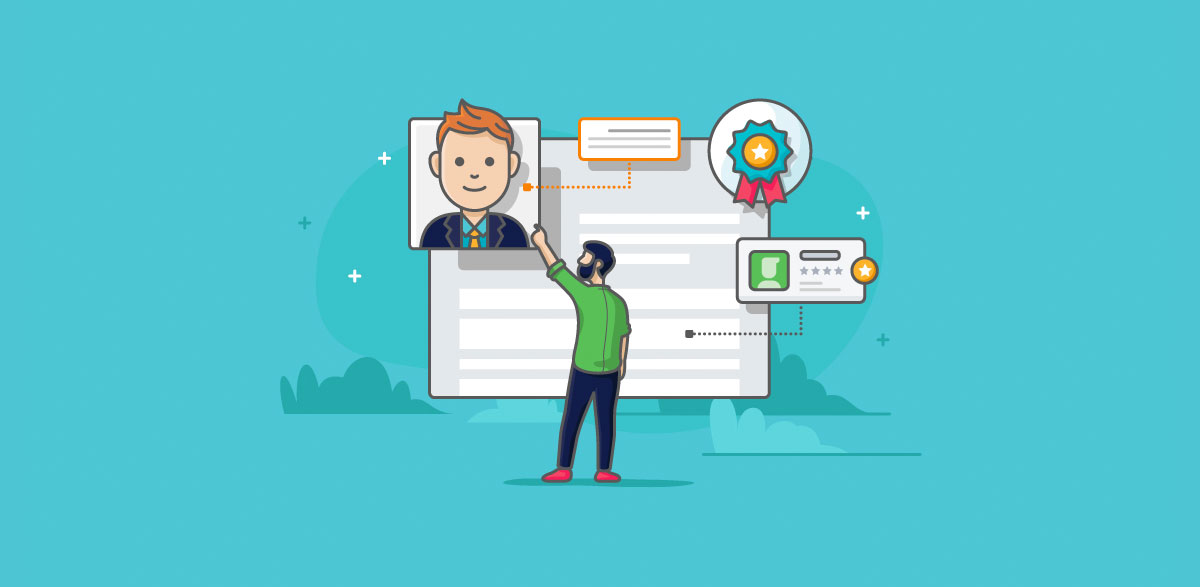 In a digital workplace, your online identity is one of your most important tools. It is crucial to networking, building trust between co-workers and clients, self-promotion, and inter-office engagement. Your online business identity defines you in your professional circles; for a large part of your present and current clients and collaborators, it is the first (and sometimes the only available) impression of you. Whether you are motivated to advance further up the professional ladder or managing a digital presence is a part of your job, maintaining a tidy and comprehensive online presence is of great importance.
A professional online profile is the best way to present yourself as a skilled worker with a broad range of expertise. Presenting this is important even if you are not actively seeking a new engagement and you are perfectly happy to stay at your present workplace, but wish to advance. Building a strong online presence in an intra-company context can help you advance your career. Your work and your general attitude towards your job will draw the attention of decision-makers.
All-out effort
It may seem simple at a glance, but building a strong professional online identity requires a comprehensive effort. The interwoven nature of the digital professional landscape requires you to network, engage and participate in the ongoing public conversation and add value to it. In other words, your online CV is not a static set of facts, but an active process - you won't stand out in the professional arena as a passive bystander.
The virtual ecosystem allows you to present yourself and your skills in a number of creative ways. Maintaining a tidy and professional LinkedIn profile and/or a portfolio website is essential because it is the first place people look for you, but it is not nearly enough. You need to go out into your community and mingle, virtually speaking.
Business-related networking groups
From LinkedIn and Facebook to Twitter, Google Plus, and all the way to various forums and other community platforms, professionals talk everywhere. Join the relevant discussion platforms in your industry and don't be content with merely being there - take an active part in the conversation: initiate, comment, criticize, supplement, advise and share knowledge. This will introduce you to your peers and allow you to show off your expertise.
Blogging
Whether running your own blog or guest writing on other industry-relevant outlets, blogging is a great way to display your knowledge and experience, add value to the professional community, and thus establish yourself as an authority in your field of work.
As stated on the Career Cast website:
"Blogging is a great way to share your expertise, build community and position yourself as a niche expert. It is probably the best way to build credibility and will exponentially increase your search results and visibility".
This is particularly true if you're writing for your company's website. A study has shown that content shared by employees receives eight times more engagement than content shared by brand channels. If your company recognizes the importance of employee engagement and encourages employee-created content, make the most of it! This will not only show your relevance and value to the company to the outside world but also to your colleagues.
Internal dynamics
Engaging in internal company communication will not have much effect on your public profile, but can improve your standing within the company and help advance your career. Your visibility within the company may be just as important, if not more.
Today's companies commonly have multiple channels of communication, which again calls for a comprehensive approach. Be aware of how you are presented everywhere, from how you are presented on the public company website, to how you tone your profile and your activities on day-to-day communication channels such as BlogIn, Slack, etc.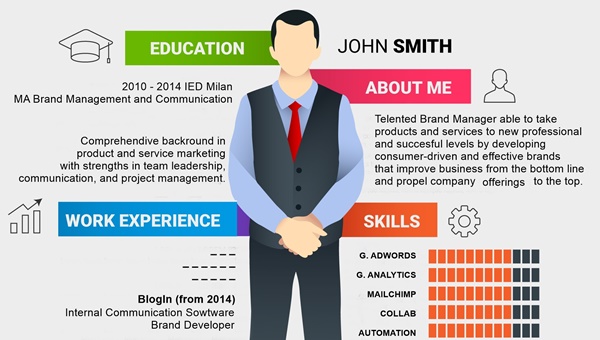 Do your best to be proactive, supportive, and constructive. Share your knowledge through internal blogs or a company Wiki, engage your co-workers and encourage collaboration by letting them into your work and supplementing theirs. For instance, you can assign your colleagues' different roles such as Writer or Administrator when creating an Intranet blog post through BlogIn - and make sure you enable commenting! Think of what is relevant for your colleagues and what matters to them, and then try to rally them around a common goal - professional or otherwise.
A note for content managers

In case you work as an HR or communications manager, or on any other position responsible for moderating communications channels and creating a strong company culture, encouraging this type of proactive behavior within a professional team is of utmost essence. Employee participation in discussions and initiatives both within and outside the company framework is an excellent indicator of their motivation and positive approach to work. This is precisely the atmosphere you wish to nurture and the level of employee engagement you should strive for. Enable your employees to become brand ambassadors by providing them with a platform to demonstrate their skills. Utilizing a collaborative tool like an internal blog is the first step in this process.

To conclude, creating a professional profile of integrity starts with your approach to work. In other words, in order to present yourself as a credible professional, you need to become one. Your public persona should be a natural extension of your professional attitude.
Finally, don't forget to have a little bit of fun. After all, nobody likes colleagues who take themselves too seriously, and humor helps brighten up a hard-working day.